David Hessekiel. President. Cause Marketing Forum
It's hard to say what we love most about the progress that has been made in social impact related careers over the last few years. But the concept of community is a big part of what inspires us and gives us hope for the future. Thanks to professionals like David Hessekiel, the social impact community has avenues to flourish. As President of the Cause Marketing Forum, David Hessekiel brings together professionals for conferences and connecting… and that's where the magic happens.
Read more to learn about his career path and what it's like running this successful business.
What does your job entail?
I am the president of a company that produces conferences and year-round access to actionable information and valuable connections to people in two fields: corporate citizenship/cause marketing and peer-to-peer fundraising. Based in a home office in Rye, New York, I work with a dedicated virtual team of collaborators to serve our customers in the US, Canada and around the world. We're a small, but mighty group so I get involved with all aspects of the business.
What's a typical day like?
I start work early each day by scanning numerous data sources (e.g. Google alerts, press releases, social media) for information on new developments and new players in the fields we cover and share it with my colleagues for follow-up and with our followers via social media.
I travel about a week a month to attend conferences, meet with thought leaders and practitioners, speak — I gave four talks in Tokyo in September — and plan the logistical side of our meetings. But on an average day, I'm at my desk for eight+ hours corresponding and speaking by phone or Skype with members, speakers, sponsors, colleagues and journalists, writing, developing programming and attending to the administrative side of the business (my least favorite).
The benefit of working from home is that it is easy for me to take a break to go for a run or work out or sneak away for a nap!
Can you briefly describe your career path and how you got your meaningful job?
The skills and knowledge I acquired in my twenties and thirties proved extremely useful when I decided to "go for it" and start Cause Marketing Forum, Inc. in 2002, but it would be a lie to say that I knew I would end up running this business during the years in which I meandered through different industries. Between graduating from college and starting this business, I worked as a freelance journalist in Mexico, a daily newspaper reporter in New Haven, Connecticut, got an MBA, worked for ten years in magazine publishing, primarily in advertising and integrated promotion sales and marketing, worked for four years at a consumer marketing agency and spent nine quixotic months as CMO of an ill-fated dot.com.
What's the coolest part about your job?
The coolest part of my job is the satisfaction that comes with learning that the work we do helped a member of our community develop a better program, find a new job or employee, form a new partnership or obtain the infusion of inspiration they needed to keep on trying to do well by doing good.
What advice would you give to a job seeker looking for meaningful work?
A strong desire to do good is not what gets people hired. Nonprofits, mission-driven businesses and agencies hire people who are capable of helping them solve problems. You must develop a set of skills that enable you to make a real contribution to the work that your employer is doing.
You must develop a set of skills that enable you to make a real contribution to the work that your employer is doing.
What can you identify as the biggest opportunity in your sector right now?
I'm very excited by the number of mission-driven businesses that are being formed, companies that have a social purpose programmed into their DNA from the outset. A dedication to do good is not sufficient to make a business a success, but it can make the experience of the struggle to succeed all the more meaningful.
Like what David Hessekiel has to say? Follow him @DaveCause

Want more curated content delivered straight to your inbox?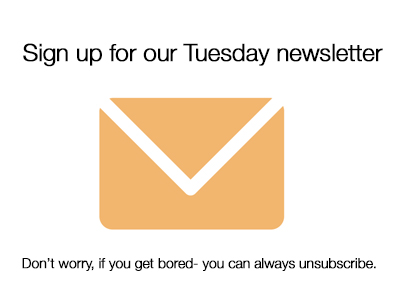 Follow us on twitter @b_meaningful and like us on Facebook