Making an impact with Tonya Surman, Co-founder & CEO of the Centre for Social Innovation
Raised by hippies with a passion for the world of business, Tonya Surman, Co-founder and CEO of the Centre for Social Innovation has made it her career mission to balance purpose and profit. Tonya shares with us her story, in which purpose and profit, collaboration and leadership, making social change and having fun doing it, are the paradoxes that have been at the centre of who she is today.
How did your previous experiences help get you to where you are today?
I've been building social projects since I was 14. Attending university was essentially an excuse to have time to start more things. Earth Shoppers, Global Development Awareness, Walk Your Talk Publications.
What is the Centre for Social Innovation (CSI) and what inspired you to start it?
CSI is co-working, community and acceleration for a new economy. We are determined to support the people and organizations' that are putting people and planet first.  We support 1000 social mission groups working on issues from fishing to finance. We help people live their values will building their solutions for a better world.
The reason I started CSI was due to the inefficiency of small organizations and nonprofit and their inability to make an impact in the world.  Mostly I just wanted to see if we might be able to coordinate our work better so that we could actually start making a dent in the issues that mattered to us.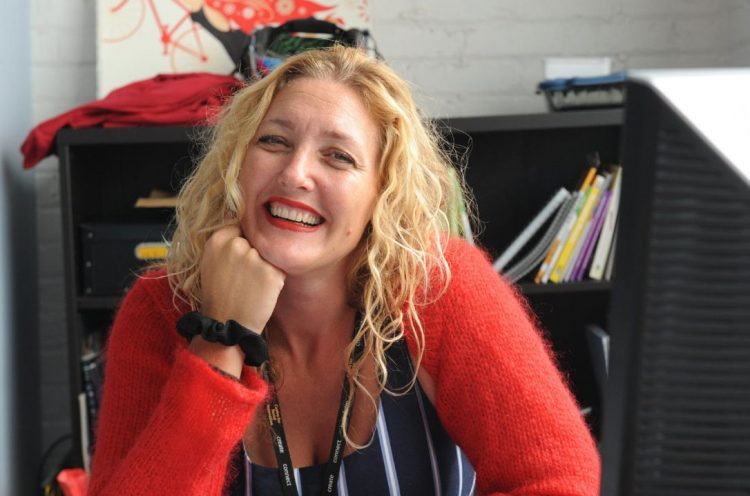 The skills and resources that I rely on most for my job are…
authenticity and vulnerability.
The best piece of advice I ever received is…
own the numbers… do your homework and don't drink your own Koolaid.
Advice I have for others looking for a career in social impact is…
to tap into your own rage.. this work is hard… being angry about a real situation is often the thing that keeps you going when it gets tough.
My greatest productivity tip is…
go for a walk in nature every day – breathe, reflect and work smarter not harder.
My first job ever was…
selling Dickie Dee ice cream by bike when I was 10.
Most people don't know that I…
used to perform on trampoline at the CNE! 
Want more curated content delivered straight to your inbox?