Celebrating Right To Play Employees On International Women's Day
Celebrating women's achievements and taking action for equality is something that Right To Play does every day. They play to give girls a voice and empower them to claim their rights to equality, education, dignity and safety. This International Women's Day we're celebrating two Right To Play employees, Tanya Phillipps and Ashley Baker, who work hard to support the organization's mission to protect, educate and empower 2.3 million children every single year. Read on to hear what they do, why they're proud of the impact they have and how they're helping to keep pushing gender equality and play forward.
Meet Tanya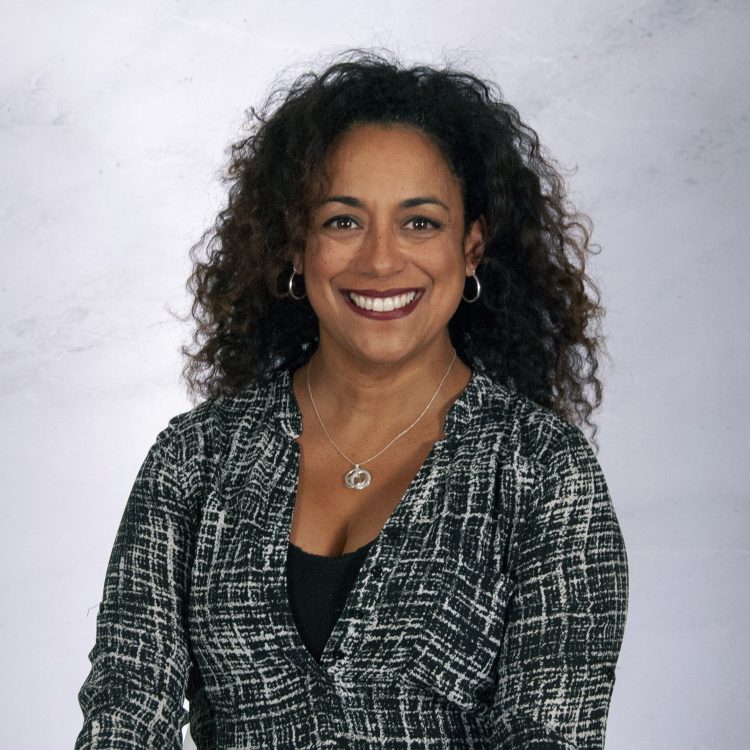 Tanya is the Events and Sponsorship Manager at Right To Play, a seasoned "philantropreneur" who is passionate about youth and women's empowerment, sports and celebrating life's special moments. She believes that positivity is her superpower and is known to sprinkle enthusiasm wherever she goes! Family values and a strong sense of purpose was instilled in her since childhood. "I was taught that we are on this planet for something greater than ourselves, that we are here to help others," Tanya says.
For Tanya, working with Right To Play is an opportunity for her to contribute to a greater cause and help others.  She considers it an honour to know that what Right To Play is doing in Toronto and globally impacts millions of children across 14 countries worldwide and that she is a part of that.
Making an impact
Tanya oversees events and sponsorship for Right To Play with the Canadian National Office. "I'm responsible for producing and executing the largest signature fundraising event that Right to Play hosts in the world," she says. The Heroes Gala was named the #1 charity benefit in Toronto for 2018 and 2019, raising $2.64 million to fund critical programs in 14 countries around the world. "The ultimate reward is knowing that the event (10 months in the making) is able to garner such a tremendous impact."
"Heroes Gala is the culmination of countless volunteer hours from a talented executive committee, and dedicated staff working in collaboration with our creative production team. The uniqueness of this role is working with a diverse portfolio of stakeholders, both internally and externally, who are all invested in our mission and purpose of youth empowerment… An event of this scale can only be successful through collaboration, and I enjoy the creative process of bringing together colleagues from communications, marketing, domestic and international programs and government relations to create something inspiring."
Rapid Fire Questions
Most people don't know that I… sang in several A Capella groups in High School & University
The skills and resources that I rely on most for my job are… networking, relationship building, and a collaboration with a great team of humans
The best piece of advice I ever received is… When we know better we do better (Maya Angelou) shared by Oprah
Advice I have for others looking for a career in social impact… Volunteer and find what you are passionate about.  You will be amazed how your dreams will manifest themselves into your reality.
My greatest productivity tip is… Always have a back-up plan…or three! As they say, plan for the worst and expect the best.
Gender Equality and Celebrating Right To Play's 20 Years
"As Right To Play celebrates its 20th Anniversary this year, I am already thinking about what's next for the organization. In that vein, we are re-imagining the Canadian events portfolio to bring more awareness about who we are and what we do. As a woman of colour, I am deeply passionate about moving the dial on gender equality and DEI (Diversity, Equality, Inclusion) – two principle focus areas for Right To Play. By expanding the events portfolio in scale and scope to include peer-to-peer stewardship events in other markets, we hope to inspire more to take action in these areas. After all, youth empowerment, gender equality and inclusion resonate with many Canadians who want to make this world a better place."
Meet Ashley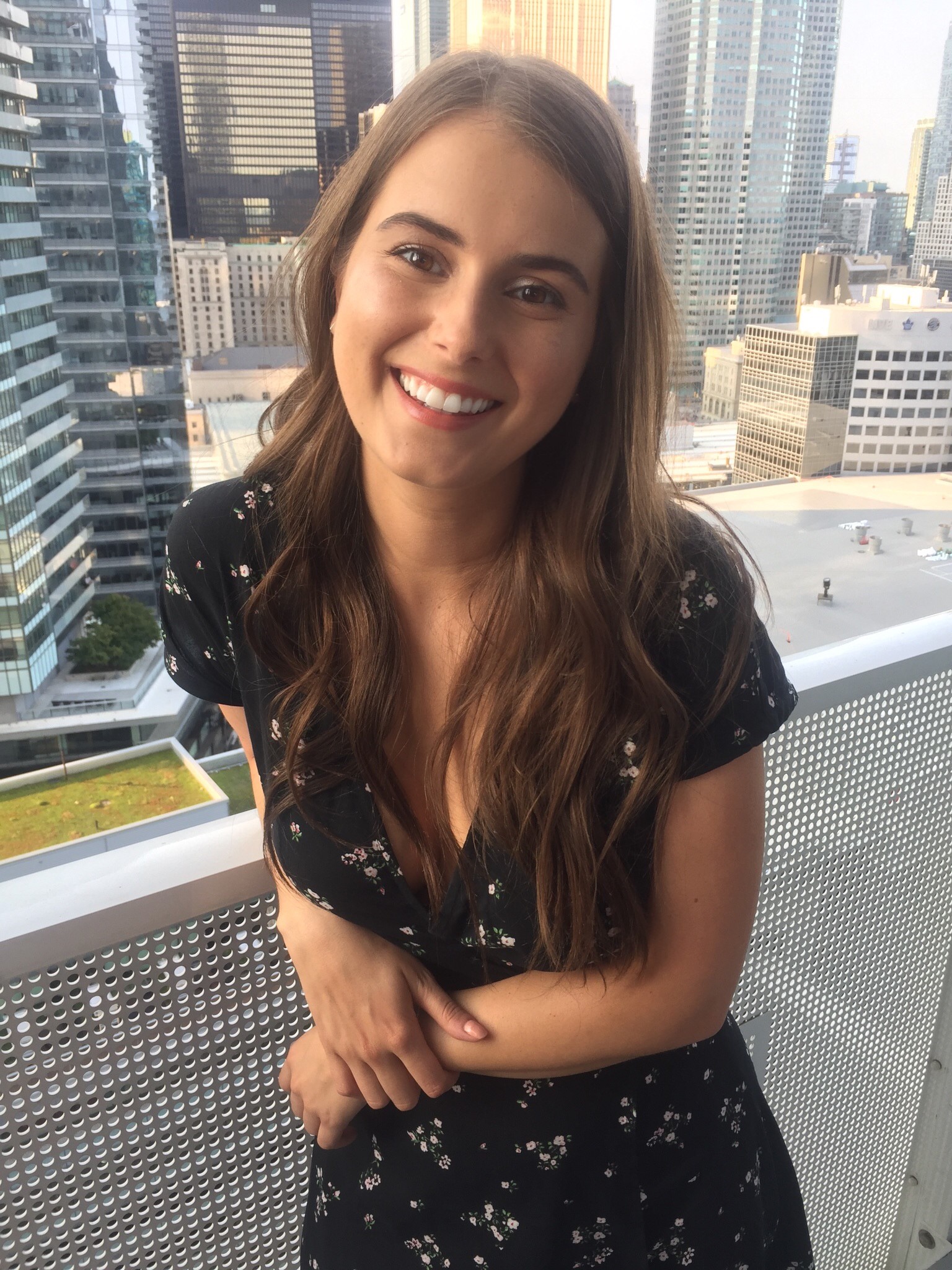 Ashley is the Community Engagement Coordinator with Right To Play and a recent grad who started her career with Right To Play two and a half years ago. It was her family that shaped her into the person she is today. "Growing up I was always involved in giving back somehow, and I knew whatever career I went into had to be focused around making the world a better place," she says.
Once she realized that a career in impact was her ultimate career direction, she began researching organizations. She was immediately drawn to Right To Play's mission and focus on play. "Play is such a versatile force that children and youth in these vulnerable situations so desperately need. It gives those basic life skills, but provides so much more." She applied to as many positions with Right To Play that she could, landed her first role as a Development Assistant and was promoted to her current position less than a year later.
"That's still what I love the most – the opportunity for growth within small teams, the collaborative nature, the professional development, the impact and of course the fun-loving team! If you've ever been by the Right To Play office on a board game night, on Halloween, or around the holidays, you know we take our PLAY seriously!"
Helping to Support Fundraising and Awareness 
Ashley is responsible for helping some of the most passionate people fundraise and raise awareness for Right To Play. She considers herself the "internal champion" to support others to make a difference in the world. From working with Right To Play's Young Professionals group, Playmakers to Community Fundraising, Ashley is there to help grow programs and support community involvement.
In addition, Ashley works with Right To Play's Athlete Ambassadors. It's comprised of over 50 Athletes, both National and Olympic levels, who work with Right To Play to help spread their message to supporters and amplify what they do. Athletes like Bianca Andresscu, Pascal Siakam, Rosie MacLennan, Sami Jo Small and Andrew Poje (just to name a few) all care so deeply about making a difference in the lives of vulnerable children.
"All of these actions in my day to day raise the funds and awareness needed for our fantastic program staff to implement and grow our work with children in 14 countries around the world, including Canada. None of the work we do would be possible without our donors, and I'm thrilled to be able to use my skills to help make that possible."
Rapid Fire Questions
Most people don't know that I… once played Rugby in the UK
The skills and resources that I rely on most for my job are… relationship building, listening, and my team
The best piece of advice I ever received is… Don't wait to drink the good wine .. a family metaphor that you don't know what will happen tomorrow, so take advantage of today
Advice I have for others looking for a career in social impact… Learn! Get involved, and look for opportunities to create change in new places
My greatest productivity tip is….. always make a list. And on paper!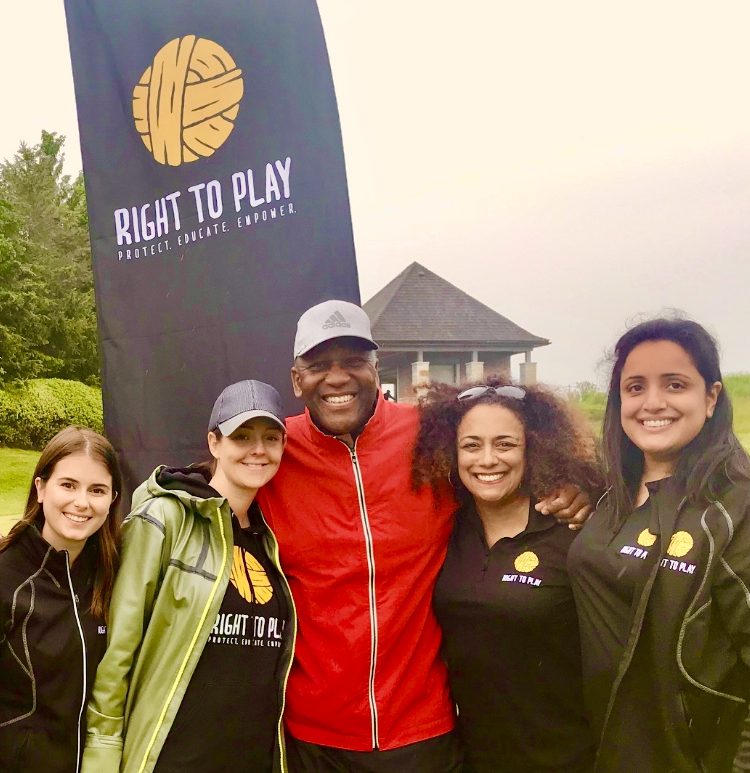 It's women like Tanya and Ashley, who are passionate about making meaningful impact and giving back, that help make this world a better place. It's their contribution, along with Right To Play's amazing employees, volunteers, ambassadors, networks, donors and more, who come together to make a positive difference in children's lives around the world.
Learn more about what Right To Play is working on – visit their site here and read stories of the impact play is having. If you're ready to give back and start a meaningful career, explore their impact profile and open positions here.