Tim Nash, Founder of Good Investing, and his journey to impact
In 2008, Impact Investing was not such a sought out term. Tim Nash, founder of Good Investing, saw an opportunity. After blogging as The Sustainable Economist for years, Tim realized people felt hopeless about investing and how to make impactful investing decisions.  And so Good Investing came to life.
Good Investing in a nutshell is…
an investment coaching service that teaches people the investment basics and empowers them to manage their own money in a way that aligns with their personal values.
My experiences helped me get to where I am today because…
I took an interest in something, listened to the needs of the community and stuck to finding a solution. Although I studied Economics and Philosophy at University, what really shaped me was the one-year Master's in Strategic Leadership towards Sustainability that I completed in Sweden. It taught me systems thinking and empowered me to dream big to imagine how I could shape this world. I graduated right into the 2008 crash and since no one was hiring, I decided to start my own company.
The skills and resources that I rely on most for my job are…
empathy, listening, and clear communication.
Advice I have for others looking to become social entrepreneurs is…
don't quit your day job just yet. Have a side hustle, or other source of income as you get started. It takes time to know your market and create a good value proposition. Don't put yourself under financial stress while you're doing it! I see too many people who jump all-in right away and end up burned out because they're just not able to earn enough money to support themselves for the first year or two.
The best piece of advice I ever received is…
it's a marathon, not a sprint. Pace yourself.
Most people don't know that I…
I played rugby competitively in University, even playing in the New Zealand Premiership league while on exchange for a semester.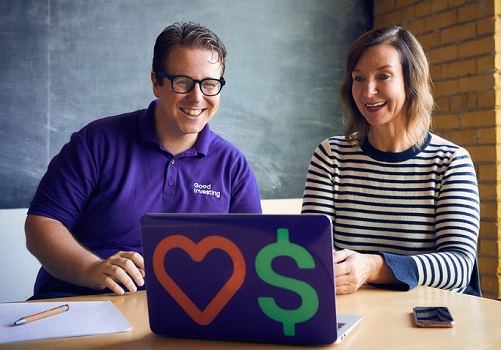 Want more curated content delivered straight to your inbox?