Kale lover turned sustainability entrepreneur – Conner Tidd, Just Vertical
1. Introduction: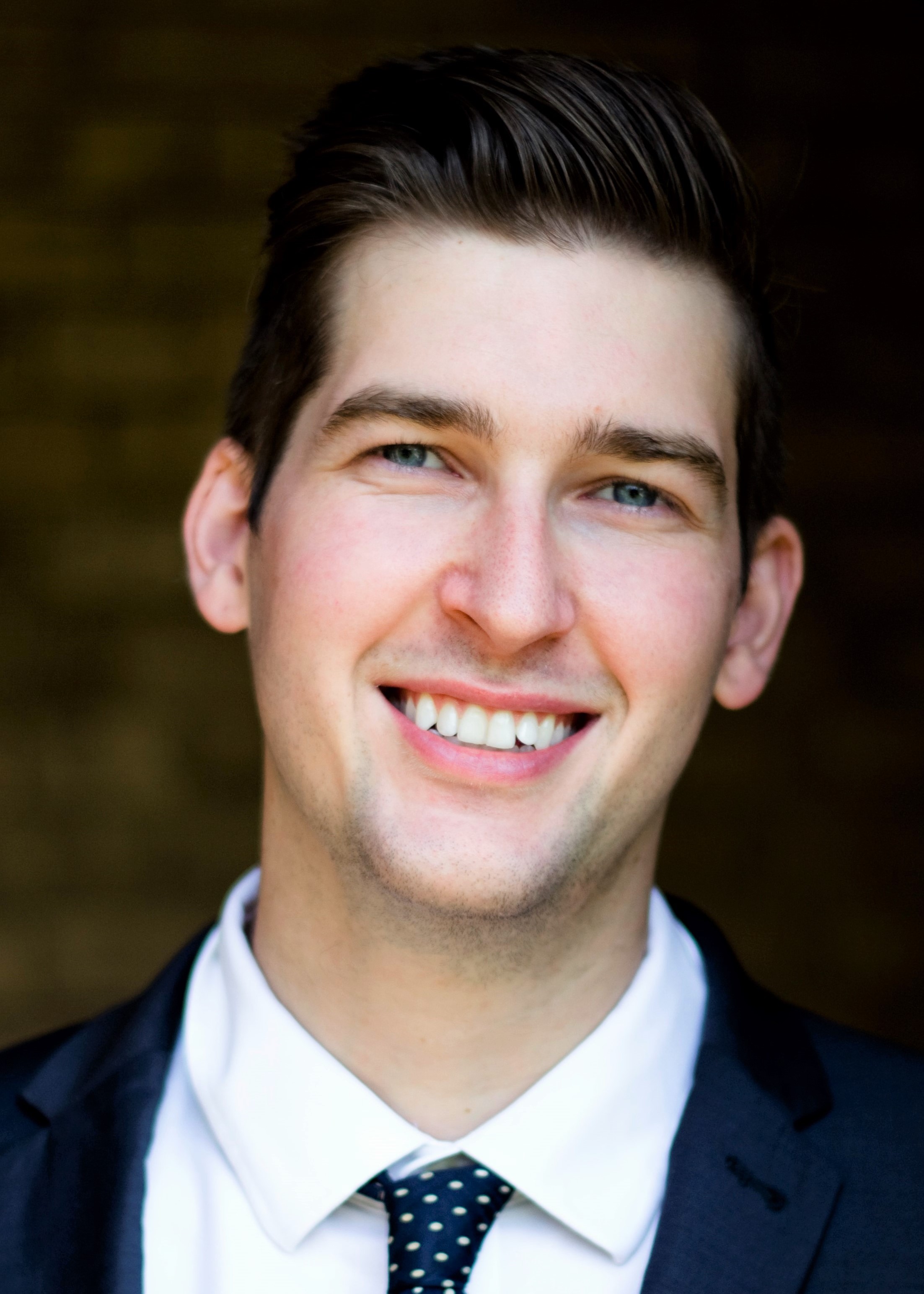 My name is Conner Tidd, sustainability entrepreneur and lover of kale. My real passion lies in creating a global shift in the way we view our food production system and grow our food. I've traveled the world from Geneva to Taiwan, studying and meeting with leaders from different cultures to explore these solutions in depth. Since graduating from U of T's Master of Science in Sustainability Management (MScSM) program in 2017, my cofounder Kevin Jakiela and I have taken what began as our final year Capstone project and turned it into a rapidly growing vertical farming startup company. Along the way we have gained recognition as a "Clean50" emerging leader and a "Top 30 under 30" sustainability and human rights leader.
2. How did your previous experiences (academic, volunteer, work) help get you to where you are today?
Although I would like to say I did this all on my own, it wouldn't have been possible without my loving and supportive family. My family taught me from a young age the importance of hard work and was always there to encourage me along the way. As such, I got my first job at 13 in a restaurant kitchen and continued on to many other work experiences, from culinary services to academic leadership positions at university. My work in restaurants and the service industry taught me to deal with chaos. Volunteer work in the non-profit sector taught me how to create change and see how people with a passion for change chase it. Working in the corporate world taught me to see why change happens so slowly. My B.A in Environmental Studies at McGill University and especially my M.Sc. at U of T emphasized to me the importance of always learning new things, and applying that learning directly to the real world. I have also been fortunate enough to travel to different countries for work and school, including studying the European food production system in Geneva, Switzerland for 4 months in the final year of the MScSM program, and speaking at the United Nations Convention on Climate Change in Marrakesh, Morocco. Without all of these experiences, I would not have come up with the idea to start Just Vertical, or had the courage to pursue it.
3. What is Just Vertical, in a nutshell?
Just Vertical is a team of young, passionate and motivated entrepreneurs empowering the world to grow fresh food at home year-round, which is not only healthier for you but for the planet as well. Our product, the AEVA, is part hydroponic growing system and part beautiful furniture piece, allowing you to grow up to 16 herbs, fruits, and vegetables all at once, using no soil, 95% less water than traditional farming, no GMOs, no pesticides, and no environmental waste. The system uses 48W LED grow lights in the center, providing full spectrum lighting throughout that's comparable to growing conditions outside in the sun. It also has a water reservoir and pump stored in the cupboard, which circulates irrigated water and added nutrients through the system. The reservoir only needs to be refilled every 2 weeks, while a timer controls lights and irrigation automatically, doing all the gardening work for you. Sixteen peat moss grow plugs are provided with the system and over 80 varieties of quality and exotic seeds are available to choose from as part of our subscription package service. We already have many happy customers and we're sure you will be one too!
4. What inspired you to start Just Vertical and what do you hope to achieve?
The seed for Just Vertical was planted in my mind at the halfway point in my two year MScSM program, while I was working at a 4-month summer internship for a large agricultural biotechnology company in Calgary. Working in the department of Innovation and Public Affairs, I learned about the challenges facing Big Agriculture corporations, and also spoke with many people who were frustrated with today's modern food system. People wanted to know how they could grow their own food and reduce their environmental impact, but they didn't know how to begin. A light bulb went off in my head with an idea to create such a system – and upon returning to Toronto for my final year of the program, I shared this "food for thought" with my now co-founder Kevin Jakiela. Since then we've gradually grown into the company we are today. Our hope is for everyone to have an AEVA growing system in their own home and be able to have fresh home grown produce year-round. This goal will also have a tremendously positive impact on our collective environmental footprint.
5. Rapid Fire Questions:
a. My first job ever was…
Working in a kitchen at Benny's Deli in Burlington at 13 years old. My main job was toasting and buttering bread for the sandwiches, quite a repetitive task, but the quick pace of the job taught me how to thrive in chaos. It also taught me how nit-picky people can be with their orders.
b. Most people don't know that I…
Absolutely cannot clap to a beat. Can't hear the rhythm at all and don't know what other people are hearing. This is absolutely reflected in my dance moves which at 6′ 5" translates to me looking something like an off-beat wacky-waving-inflatable arm-flailing tube man that you find blowing in the wind in front of used car dealerships. This doesn't stop me from busting a move though, so you may catch these happy feet offending a beat somewhere near you soon.
c. The best piece of advice I ever received was…
To be a good guy, no matter what. In a world of facts and data, it can be easy to get overwhelmed, cynical and lose sight of what's important in life, which is relationships and the energy we pass on to others. In the business world, I have seen people go against their own values and make poor decisions with their employees in pursuit of the bottom line, and blindly adhering to outdated practices. Often times people know which decision is right in a situation, but they do not feel empowered to make it. One of our core values is that when at a crossroads, make the decision that people would say is the "good guy" move. In my company, and in life, I know that my employees and my friends are what keep the engine running and I treat them with the respect that's due. I strive to build trust and connectivity, leading by example and with good intentions, so that others can follow with confidence.
d. My best advice to people who want to make a difference is…
Just do it. Start with whatever you can. Focus on where your strengths are and build from there. If there is an area you need to improve, plan out what it will take to get there. One small step is better than nothing, and then the ball will keep rolling. Throughout high school and university, I made it my mission to never be comfortable and always keep an inquisitive mind. For me, this meant volunteering in organizations I felt passionate about, and always saying yes to networking events where I would be able to meet and learn from sustainability leaders. Oh, and don't become paralyzed by planning – sometimes you need to jump right into that cold water! Don't worry — your body will adjust, and you'll be glad you did it.
e. My greatest productivity tip is…
To show up and do the work. No one has ever looked back and been happy through procrastination on tackling their problems. Through all my professional and academic experiences I feel I've developed quite an organized lifestyle, which I need, because as the cofounder of a startup, I have a lot of 'to-do' lists. Some every day tools that I use to keep myself motivated and learning include listening to relaxing music at work and podcasts in the morning while getting ready. One podcast I've really been into lately is "The Hidden Brain" by Shankar Vedantam – I highly recommend checking it out! Most important of all though, productivity is not sustainable without a healthy work-life balance. I make sure to have time each week to spend with friends and family, cook, exercise and watch some TV to give my brain a rest. And don't forget to smile every day – the world is a beautiful place!
6. How can people help you in your sustainability mission?
At Just Vertical we are trying to change the way people relate to food, in a way that improves their health and wellbeing, and eliminates the tremendous waste and pollution from global food transportation systems and big agricultural farming practices. We encourage people to start growing their own food even if they don't have available backyard garden space to do so. When purchasing our AEVA garden, people are making the courageous choice to say no to the status quo, and are making an invaluable investment in themselves and the future of the planet.
Want to know more about what we are up to at Just Vertical? Follow us and tell your friends. Let's grow together!