Marijke Vandergrift. Associate, Sponsorship & Cause Marketing. SickKids Foundation
Young Professional Series: Marijke's career is an example of the ever evolving landscape of corporate philanthropy. As part of the sponsorship and cause marketing team at one of Canada's most recognized hospitals- SickKids- she's working with companies on partnerships that move past philanthropy 1.0 of cheque writing, to meet business objectives and drive employee engagement.  Understanding both the business and nonprofit worlds are critical for this type of role. Don't miss Marijke's expert tip on finding meaningful work.
What does your job entail including what a typical day might be like?
I am responsible for identifying, developing and managing corporate sponsorship opportunities and soliciting and activating cause marketing programs within my portfolio.
In partnership with my colleagues, we work collaboratively to maximize the revenue of SickKids Foundation's Signature Events and Third Party Events to raise the funds needed to deliver best-in-class care to our patients.
Every day is different and I wouldn't have it any other way. Whether it is pitching a sponsorship opportunity, developing a customized partnership proposal for a major multi-national corporation or attending a discovery meeting on an exciting new initiative. The pace is fast, but working at one of the world's foremost paediatric health-care institutions is incredibly rewarding.
Can you briefly describe your career path and how you got your current job?
I have always known I wanted a career that gives back to the world. Having travelled and studied in developing countries in Latin America and the Caribbean, I completed my university studies in International Development and worked at the leading international non-profit on sport for development. Managing programs in Latin America and the Caribbean, I learned the power of sport first hand from the children and youth participating in the programs and was forever changed.
Building on my fundraising experience in Latin America and the Caribbean, I decided to focus on building corporate partnerships here in Canada. This new position, within the same international non-profit, allowed me to share my stories from the field, strengthening existing relationships with partners and cultivating new relationships with prospects to build mutually beneficially partnerships. Although it was a tough decision, when the opportunity came up to join the Corporate Partnerships team at SickKids I couldn't pass it up. It was a unique opportunity to join the ever growing field of sponsorship and cause marketing and was the perfect next step in my career.
What's the coolest part about your job and what's the biggest challenge?
The coolest part of my job is working in a centre for innovation in child's health. Every day new and exciting work is being done to prevent, diagnose, treat and even find a cure for many child health issues. I am constantly in awe of the work that the nurses, doctors, researchers and health care professionals do at SickKids. It is exciting to share the innovation with our partners and it gets them excited about building a mutually beneficial partnership that allows SickKids to remain as the largest child health research institute in Canada.
The biggest challenge is having enough time to bring all the innovative ideas we come up with to life. Some are groundbreaking and exciting so we are always re-prioritizing to ensure they all get done.
What advice would you give to a job seeker looking for meaningful work?
My advice for a job seeker looking for meaningful work is to learn as much as you can and build your network. Always look for new opportunities to learn about the industry you are interested in. Whether it is attending talks, lectures, or conferences seek out what interests you and learn as much as you can on that industry.
Don't be scared to reach out to people doing what you would like to be doing. Offering to take someone out for a quick coffee or lunch can be the start of a professional relationship that could be valuable in the long run. All of us have been in the job seeker position at some point or another and usually will make time, even if it's just for 20 min, to chat. Be prepared. Do your research before meeting them and prepare your top ten questions to ensure you make the most of your time together. Always send a follow up note to thank them for their time.
What can you identify as the biggest opportunity in your sector right now?
I think the biggest opportunity in the nonprofit sector is creating customized partnership opportunities to meet the evolving needs of corporations. The corporate social responsibility movement is changing the way corporations are doing business and they are looking deeper engagement than simply writing a cheque. Whether it is leveraging your brand to create a meaningful cause marketing campaign or an engaging activation at an event, there are no limits to the partnerships you can build if you think outside the box.

Want more curated content delivered straight to your inbox?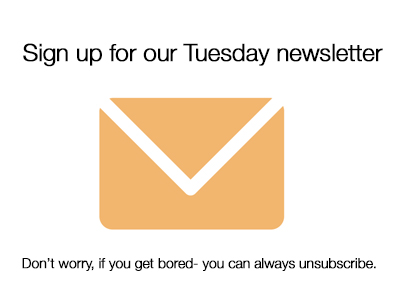 Follow us on twitter @b_meaningful and like us on Facebook