Joeri van den Steenhoven, Director MaRS Solutions Lab
Joeri supervises and manages MaRS' Solutions Lab, a team committed to tackling complex societal and economic challenges that require systems change. More than a think tank, the Solutions Lab is action oriented, applying tools and techniques from various fields, taking social innovation to another level. We love the work they're doing and it's great to see MaRS at the forefront.
What does your job entail including what a typical day might be like?
A typical day has a lot going on. Today, for example, after riding the metro to work, I met with our CEO to discuss the latest work coming out of the Solutions Lab. Then I met staff in the Mayor's office to discuss ways we could help with different issues around youth employment. Following that, I returned to MaRS for lunch and met with my team to discuss their progress on various projects including a workshop we're planning next month. Later in the afternoon, I had a meeting with the Premier's office to discuss innovation in government and how to make it more effective. To close out my day, I'll meet with the global CTO for CapGemini who is visiting MaRS, and we'll compare thoughts on systems thinking, design thinking and learning. Other times, my afternoon may include a MaRS event or I may facilitate a workshop. All before I run home to pick up my kids from daycare. And before bed, a few more emails or writing a piece for good measure. 
Can you briefly describe your career path and how you got your current job?
I am a political scientist by training and graduated from the University of Amsterdam. In the late 90s I was studying books about the knowledge economy but I wasn't sure the Netherlands was actively preparing for it as a matter of public policy, nor did I see any think tanks covering the topic. In 1999 I started my own think tank, and realized the traditional think tank model did not work anymore. We needed to be more experimental and action oriented. Bringing different stakeholders together to develop and test new approaches to complex problems. Later, we understood we were a social innovation lab before the term was invented. I worked there for 12 years and built the organization to 25 people. And today there are similar labs around the world.
At the end of the 12 years I needed a new challenge. So I took a break and went to the Harvard Business School to do an 8 month program on leadership development. And I did some consulting in the UK and the Netherlands. I was then approached by MaRS to build the Solutions Lab, and I started here as its Director in April of 2013.
What's the coolest part about your job and what's the biggest challenge?
The coolest part about my job is seeing ideas come to life. It was only 15 months ago we wondered how to infuse the school curriculum with entrepreneurial thinking. We've since had 2,000 students prototype a program we designed, and recently we had 200 of those students present their work at a Demo Day. Their enthusiasm was inspiring, and really energized everyone in the MaRS building.
The biggest challenge is finding the right balance between immersing oneself in the daily excitement and activity of the job, and leaving time for personal goals, family and friends.
What advice would you give to a job seeker looking for meaningful work?
If you want to do meaningful work you need to strike the right balance between passion and process. I see lots of people who are very passionate about a topic, but have no interest in process. Ultimately that leads to the expenditure of a lot of energy with little tangible results. Passion properly paired with process will lead to solutions.
Editorial Note: Read Joeri's blog on this topic here.
What can you identify as the biggest opportunity in your role right now?
One of the reasons I joined MaRS was that I could leverage the MaRS community, from the employees to the tenants to the clients and partners. There is so much more possibility with all this expertise at my fingertips. MaRS is such an unique organization, it allows me to take the work of a social innovation lab to a whole new level. And I can already see that in the interest from around the world in what we do.
See what it's like to work at MaRS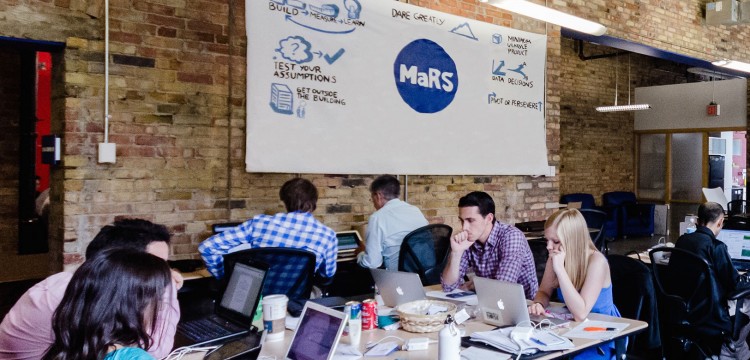 Want more curated content delivered straight to your inbox?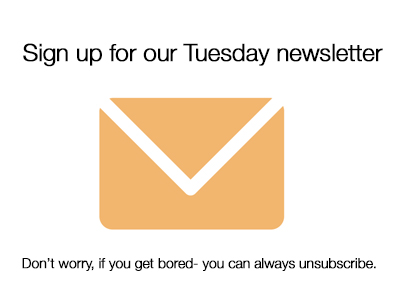 Follow us on twitter @b_meaningful and like us on Facebook