3 leaders share their best advice for finding meaningful work
Finding meaningful work is a very personal experience and journey. Whether it's working for a nonprofit, corporate foundation or a social good organization, meaningful work is all around. From high level advice on building your career to practical tips on your cover letter, three of our impact insiders and leaders in their respective organizations, share their best advice for finding meaningful work.
I would offer three pieces of advice:

1.  I see a lot resumes that focus on the individual and not the cause. My least favourite cover letter to read is the one that just tells me why the applicant wants the job more than anyone else. Instead, they should be looking at the organization and explaining how they can help. People in this sector need to present themselves in a way that honestly articulates what's in it for the organization.

2. It's a people business. If you can establish a reputation that is collaborative, people minded, and a good listener then you'll be able to lead people, overcome obstacles and achieve great outcomes.

3. It's all right to view this sector as a business sector. People should not be making apologies for being paid to be a non-profit professional. Someone has to do the work, and it's a big industry with a lot of money being invested and it should be run like a business to get the most out of those investments. 
My top pieces of advice would be to demonstrate your commitment by volunteering with a charity or non-profit, or by offering to get involved with a cause supported by your organization, to be on the lookout for gaps or problems in your organization and come up with creative ideas to solve them, to cultivate and maintain relationships along the way with people of "like mind", and to be patient and tenacious – most careers are built "brick by brick".
Follow your passion, be an expert at something and be ready and willing to expand your horizons into other areas of the company. If you want to have a long career in a particular field, show that you can do a variety of different things at a high level, get it done and deliver. People don't get to a senior management position or CEO, without being fantastic at something in particular then expanding their competencies from there. 

Also, there are lots of ways to do your day job and do good at the same time. You just need to look around and see what's available to you.  Opportunities are everywhere.

Want more curated content delivered straight to your inbox?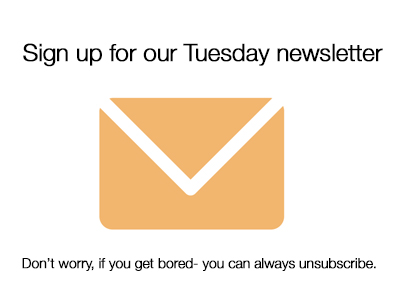 Follow us on twitter @b_meaningful and like us on Facebook