Looking to change jobs? Then you need to be doing this
Whether you are looking for a promotion or trying to make a career switch, personal branding is something you must be doing. You may be thinking that branding is something only marketers do for products and companies, but that's not true.
Personal branding is not a new concept- from the clothes we wear, to the reputation we have amongst colleagues, friends and acquaintances- these elements comprise our personal brand. What's changed is the increased importance personal branding has online, and in job search, thanks to Google and other professional sites like LinkedIn. In a recent study, close to 80% of recruiters reported to have searched online to find intel on prospective employees and 35% admitted they eliminated a potential candidate for what they found online.
Recruiting tactics have changed, and whether it's fair or not, there's a good chance you're being pre-judged by your online presence. Here are three steps to take control of your online personal brand:
Step 1. Google yourself- aka do a brand audit.
Google your name to see what content comes up. Is your LinkedIn profile outdated with no photo? Does your Facebook account with public access to ALL your photos show up? How about your achievements and successes like that article you published on sustainability or the volunteer work you did for your local nonprofit? 
Assessing the results of your online search is what marketers would call a brand audit. What picture does the information online paint about you? Do you have a consistent image? Do you even have a digital presence?
insider tip: ask a friend to search as well, an objective set of eyes can be helpful
Step 2. Ask yourself: Does this represent who I am and aspire to be?
Now that you have a sense of what information is out there, the next step is to ask yourself is this the best version of yourself that you want portrayed? Keep in mind your goals for your next job (such as a career switch or a promotion), and what type of roles you're applying for as that will determine how much work is needed on your personal brand. For example, a role in communications, marketing or sustainability may require more attention to social media and blogging as that is critical to your field.
But regardless of the role- consider that anything negative, whether it's profanity or spelling mistakes, shows a lack of attention to detail or lacklustre writing skills and can turn a recruiter off. Additionally, a complete lack of an online presence may also raise suspicion about your work experience and skills. Conversely, anything positive can help, such as evidence of volunteer work, examples of your success at work, thoughtful tweets and well written blog posts on relevant subject matter.
Step 3. Update and Maintain
Assessing your current brand and where you want to go, review this checklist to determine what steps if any you need to do to update your online brand.
Personal Brand Checklist:
LinkedIn:
Update your profile with a professional looking headshot (you don't need to shell out the big bucks for it, but an office selfie may not cut it).

Update your summary and headline for the field you're pursuing (c

heck out

this article on summaries) and if you're aiming to transition careers (

check out

this article for tips how to use LinkedIn profile to do that)

Ensure all your work & volunteer experience is up to date

Upload examples of work to your profile

Get LinkedIn endorsements (

see this article for tips

)
Facebook
Set your privacy settings for Friends only on your Facebook account
Twitter
Tweet and share stories that are relevant to the field you're in – this is especially important if you're applying for any sort of communications or marketing role. Digital is not going away and it's incredibly important that you show both your social media savviness and thoughtful insights.
Blogging
Write blog posts (everyone can be a publisher on sites like Medium or LinkedIn) on something relevant to your field (or the field you want to get into). Pitch websites you read with story ideas- the worst they can say is no! Blogging demonstrates your thought leadership, writing skills and insights.
Remember, your brand is the sum of the experience someone has with you both in person and online. So it's important to keep in mind that everything you do has to be authentic and truthful to who you are.

Want more curated content delivered straight to your inbox?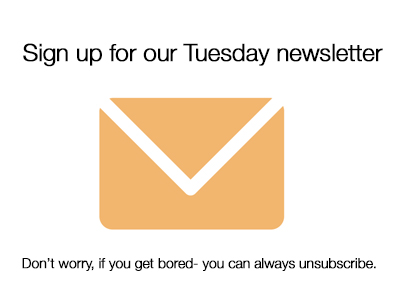 Follow us on twitter @b_meaningful and like us on Facebook