Fayaz Manji. Manager, Business and Financial Analysis. Right To Play
He's not your stereotypical MBA grad working in finance. As a Millennial, Fayaz Manji represents a new type of professional living and working his values. An experience early in his MBA program changed his career course and set him on a path of purpose (and a paycheque). Bucking the trend that Millennials switch jobs every 2 years, Fayaz has been at Right To Play since he graduated in 2010 and shares with us great advice that he's learned along the way.
What does your job entail including what a typical day might be like?
I don't have a typical day. This is actually great because I really enjoy the challenge of wearing multiple hats. One day, I work with teams to help build financial and operational plans that align with our overall strategic plan. Another, I may be working on a specific project to help achieve key organizational objectives, be it the adoption of a CRM system or an expansion into a new country. Another day may be working on creating systems to enhance or tracking and reporting capabilities. So there is a lot of variety, and definitely never a dull moment.
Can you briefly describe your career path and how you got your current job? 
I joined Right To Play after completing my MBA in 2010.  In fact, it was an experience during the MBA that made me decide to follow this career path. I had an opportunity to consult for an NGO in Ghana and I was able to see first-hand the challenges, but also the potential for communities in developing countries. It was at this point that I decided I wanted to build a career in the development sector. I was also lucky in that Right To Play had positions posted through Rotman, where I had completed my MBA, so I joined straight out of b-school. I have been with the organization since and have had roles in fundraising and operations.
What's the coolest part about your job and what's the biggest challenge?
I think the coolest part of my job is working for an organization that impacts children and youth in such an innovative way: through sport and play. This is such a unique tool and it's amazing to see the different ways we are able to achieve education, health, and peace building objectives through our games. And when I hear stories from the children who we have engaged in our programs, it only reinforces my faith in our approach.
I think the biggest challenge is that as an organization we want to reach as many children as possible, but in a way that's sustainable. The challenge is finding that balance of continuing to expand our reach and impact, while ensuring that we have the systems, processes and capabilities to do so in a meaningful and responsible way.
What advice would you give to someone looking for meaningful work?
I would say three things:
1. Get involved.

 
You can start right now. Volunteer at an organization, or help to fundraise – the best way to learn about an organization or sector is to get involved. This is a way to understand an organization's needs and build a skill set that dovetails accordingly.  This is also a great way to meet decision-makers within an organization.
2. Talk to those who are already working in the sector. 
Take some time to think about what part of the sector you would like to be in. What are you passionate about? Education?  Health care? Economic development? Make sure that you are up to date on the latest trends in your sector of interest.
Then take time to think about what you would like to be doing functionally? Operations? Program Management? Fundraising? HR? Make sure to build your skill set to address any gaps in this function.
Then find people who work in the overlap between the sector and function you would like. I think a focused approach to meeting people can also help identify opportunities that are right for you.
3. Start something. 
If you have an idea for a business or project that you feel will have a big impact, don't wait for someone else to start it. Do it yourself. Not only will you find yourself with a rewarding career, but you will learn a lot in the process.
What can you identify as the biggest opportunity in your sector right now?
I honestly feel as if there are a lot of people looking to partner with social entrepreneurs to provide expertise, capital and support. Regardless of the space, be it energy, health, education, housing- what I feel is missing is the social entrepreneurs themselves.  So related to point #3 above, I feel like there is a huge opportunity for folks with a strong business idea that can show both results and returns to build on their ideas and to scale them.

Want more curated content delivered straight to your inbox?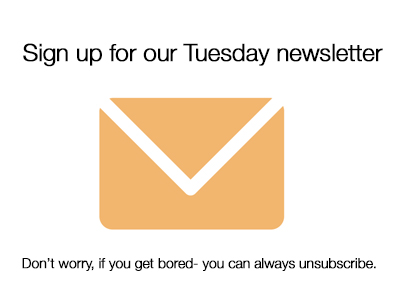 Follow us on twitter @b_meaningful and like us on Facebook