3 ways to get a CSR job without quitting your day job
Whether you are looking for your next job or simply not ready to leave your current one, there are ways to make your current job more impactful. The act of creating change from inside your company is also known as intrapraneurship and could be one of the most powerful ways to make a difference. As a valued employee you already have the 'street cred' behind your work and the advantage of knowing how to navigate the political landscape of your organization. Whether you want to get more involved with an existing initiative or start working on your own one, here are three ways to get a CSR job without quitting your day job.
1. Become your office sustainability expert
Do you see your colleagues printing single sided, throwing out paper instead of recycling, garbaging (is that a word) instead of composting? Help make a change.
Whether you are starting from scratch or getting involved in your office's existing environment program this is a great way to develop skills and demonstrate results that will no doubt make you stand out in the future. As Tom Ewart, Manager of Sustainability and Citizenship at The Co-operators says "You can be a sustainability champion even if you're not in a 'sustainability job.' In fact, we desperately need more of those sorts of champions."
Pro Tip:
Many free resources exist to help make your office more sustainable, initiatives like WWF Canada's Living Planet@Work program will help guide you in creating or enhancing your existing program. There is ALWAYS room for improvement – so get involved!
2. Create a volunteer program to engage your colleagues
Just 30% of employees are engaged at work and it's estimated that one disengaged worker costs a company $4,621 in lost revenue, so you'd be working on a problem that not only saves money but also makes your colleagues more productive. One proven solution is volunteering. Research shows that 94% of Millennials enjoy the experience of skills-based volunteering and 87% of Millennials enjoy a company day of volunteering. 
So whether it is  planning company or team wide volunteer days, chairing the annual giving committee or getting employees time off to volunteer – all will help increase engagement and provide you with an invaluable experience making it happen.
Pro Tip:
Skills-based volunteering shows higher levels of engagement than other types of volunteering (eg. an IT professional that helps an NGO reduce their IT costs). Visit Catchafire.com a website dedicated to skills based volunteering for ideas and projects. For team building, note organizations like United Way and have robust turn-key giving programs that can be implemented at work year round or during the holiday season.
3.

 

Get your company B Corp Certified
An emerging trend among companies is the pursuit of social goals alongside financial. One way these types of organizations are identified is through the B Corp designation, which is similar to the Fair Trade designation for coffee. These organizations range from small startups to big brands like Patagonia and Etsy. From saving money to brand differentiation, the benefits of becoming a B Corp are numerous.
Pro tip:
Visit https://www.bcorporation.net/become-a-b-corp/how-to-become-a-b-corp and take the free B corp assessment to see where your company stands.
Regardless of what you choose to work on, all these initiatives develop critical skills needed for future CSR roles including leadership, communication, project management, change management and relationship management skills. Find like-minded colleagues to bounce ideas off of and perhaps even join you. 
Have you created change for good within your organization? Let us know in the comments below.

Want more curated content delivered straight to your inbox?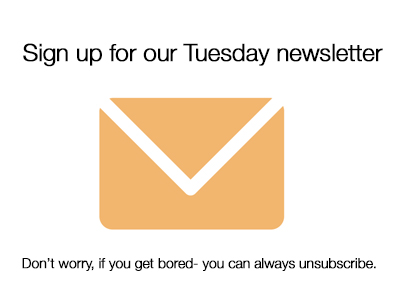 Follow us on twitter @b_meaningful and like us on Facebook