Purpose is the new ping pong: the business case for CSR
I got into a friendly debate with a manufacturing business owner about the need for corporate social responsibility (CSR) this past weekend. Our discussion went something like this:
Old School Business Man: "I don't believe in CSR, the purpose of my business is to maximize profits and treat my employees well. I don't need to give to charity".
Me: CSR needs to be authentic to your business, treating your employees well is actually part of your CSR strategy without you knowing it. The truth is CSR means something different at every company. It doesn't have to be about giving to a charity. To some, CSR can refer to their sustainability efforts, their investment in community events, their employee volunteerism or getting involved in a United Way Campaign. But regardless of what it means to your organization, CSR is an important consideration for future business success. I'm curious, do you think about making your products more sustainably?"
Old School Business Man: "We work to make our product cheaper…"
This discussion made me realize two important things: first, that the term CSR means different things to different people and that many companies continue to equate CSR with donating to charity. Second, that CSR is still thought of as unnecessary (thank you Milton Friedman).
With my company Bmeaningful, we work with impact organizations and professionals who want to use their skills for good across CSR, social purpose and nonprofit. This includes sustainability, social finance, community investment, corporate citizenship, so I'm surrounded by people and companies that understand CSR as a business driver and how it means so much more than writing cheques, so I forget sometimes that this old school mentality still exists.
Like most debates, it's on the way home where I thought of all the good reasons why CSR should be a priority for all companies.
Here's 6 reasons for the business case for CSR:
1. Consumer behaviour has changed
Now, more than ever consumers care about buying from socially responsible companies. In a recent American study 60% of people said that buying goods from socially-responsible companies is important to them. Further, 92% of millennials think business success should be based on more than profit. In other words, you can't afford not to care about being socially responsible.
2. Your bottom line will benefit
The business case for social has never been stronger. Early adopters in CSR have shown that investing in CSR not only produces short term results but also longer term opportunities. But, doing good is not enough to determine success, it has to be authentic to your brand and tied to your business objectives.
3. Employees will feel more connected to your company
Worldwide, the numbers are dismal; only 13% of employees feel engaged at work. This is disturbing because employees spend more time at work than they do almost anywhere else. Focusing on your CSR means highlighting the impact your company is working towards. Providing a greater purpose to your employees work (typically through CSR) will make them feel more proud about where they work and if done right, more engaged. This is important because engaged employees are less likely to leave your company.
4. Purpose is the new ping pong
Motivating your employees isn't about the perks of a ping pong table or free food, it's about connecting them to your core mission- why you exist. CSR- or whatever you want to call it (social, purpose, corporate citizenship, sustainability) is not going away nor is it a one-size fits all approach. It's about being true to your brand, your stakeholders and your culture.
5. Future employees will reward you
Recent Ipsos Reid research showed that 32% of Canadians said they would only work for a company that is socially responsible. I believe this number is only going to grow especially as more Millennials enter the work force. Making a difference is important to our generation and the key to winning the talent war.
6. You'll be ahead of the game
In April of this year, India became the first country to mandate CSR. While CSR has been a priority in India for years, this marks a shift in the way business is done. While Canada is far from mandating CSR for all companies, the government is prioritizing CSR – especially in the extractive industry. In fact, the Canadian government is appointing a new CSR counsellor and launching a CSR strategy . CSR is a long term strategy, so investing in it now will position you for a future where it's even more integral.
My father always told me, at the end of the day, all you have is your name. So to, as a company, all you have is your brand. Ask yourself, what legacy do you want to leave behind?
So are you convinced yet? Or do you take the old school business man way of thinking? Let me know in the comments below!
This blog post was written by co-founder and CEO Amanda Minuk
photo credit by Waag Society

Want more curated content delivered straight to your inbox?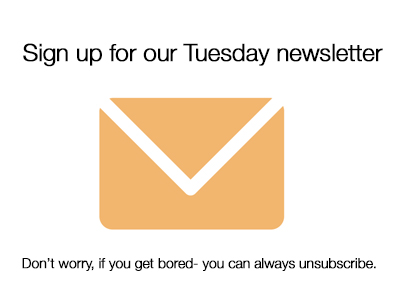 Follow us on twitter @b_meaningful and like us on Facebook