Kristy O'Leary. Vision Broker and Strategist. Scout & Burrow
We recently met Kristy O'Leary at the Social Finance Forum in Toronto and immediately felt a kindred spirit. As a fellow social entrepreneur, we admired her vision and passion for social impact creating Scout & Burrow, a non-traditional agency. Kristy's career story is a good reminder how career paths in the impact sector are not linear and that creating your own opportunities should not be feared but revered.
What does your job entail including what a typical day might look like?
I am our 'finder' or 'prospector' or 'business developer.' My job is to identify companies that, with small tweaks in operations, can become social purpose companies.
No two days are ever the same but the common element of my days is the advocacy I do with my clients. Projects start with me so I am often 'convincing' clients to see how leading with purpose, and making the governance, communication or operational changes required to do that, will lead to increased profits and overall satisfaction.

Can you briefly describe your career path and how you got your current job?
My career path was a winding road. I grew up in an entrepreneurial family and from a very young age I was sitting in meetings with my father. He would take me out of school and plop me down in a chair or on the floor while he negotiated his deals. "I hope you don't mind that I brought my daughter. They don't teach this in school," was a line I heard often. These experiences set the stage for my current career.
I went on to study Political Science and US foreign policy but I knew I was not a politician, so after completing that program I jumped into Art School where I excelled in community focused New Media installations, finally settling on web based community art. This was my first step into the world of Advertising. I cut my teeth in renewable energy and aquaculture. I was continually seeking projects that provided consumers with retail facing options for change.
In August 2013 I took the plunge, leaving the Ad agency I had co-founded 2 ½ years previously. I wanted to focus on impact. I had no idea how it would work, if it would work or where my next paycheque was coming from but it was the best decision of my life. I was terrified… but I swallowed the fear and set to work founding Scout & Burrow with my friend and business partner Carly Murray.

What's the coolest part about your job and what's the biggest challenge?
I'll start with the challenges first: education and vision. A lot of entrepreneurs don't know what's out there. I listen and try to answer tough questions about a currently unclear future. This is a new world of business…we are in uncharted territory. Vision is often a challenge for me as well. I am future focused and I have to paint a picture of what impact can do for my clients. This can be very difficult before digging in on research and metrics collection.
The coolest part of my job is definitely the people I engage with. Every day I meet with, talk to, council and champion amazing entrepreneurs. My work has also begun to take my wonderful places. I never know what is around the next corner and I love that.
What advice would you give to a job seeker looking for a social impact job?
If you are looking for an impact job, you may have to carve one out for yourself. Don't be afraid of failure. I've failed a lot of times and every time I got exactly what I needed. The social impact movement is the next gold rush. Find your place in it and live with passion.
I believe that when we follow our bliss we find ourselves in the right places at the right times with the right people. It's cosmic.
What's one thing about your job that most people wouldn't expect to hear?
I take a method approach to understanding my clients. If they design clothes I wear them. If they provide investments I invest. I become a stakeholder and a brand ambassador.
What can you identify as the biggest opportunity in your sector right now?
The biggest opportunity in my sector is that very few people understand how to support impact entrepreneurs and companies.

Want more curated content delivered straight to your inbox?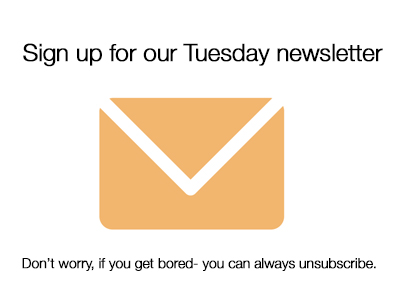 Follow us on twitter @b_meaningful and like us on Facebook