5 rookie mistakes that career switchers make
As a career switcher into social impact, your primary goal is to get across why you above everyone else applying are the best person for the job. You may have the right skill set and bring a wealth of experience from a different sector, but still find it challenging to land your ultimate dream job.
As you are preparing for informational interviews and applying to jobs, it's important to know what to keep in mind. To help you on your journey to finding meaningful work, we've curated 5 common career change mistakes that candidates make when trying to switch into social impact.
1. No explanation about why you're switching.
Yes, it may make sense to you how your degree in international development led you to a career in sales and then now you want to work for a non-profit but it sure won't make sense to the hiring manager reviewing your cover letter and resume (maybe you have 30 seconds) why you are applying to their non-profit and would be a good candidate. Make it clear. Spell it out.
2. Using buzz words from your sector and industry and expecting the hiring manager of another to understand
You may have developed your non-profit's Theory of Change, but this may not make much sense to the recruiter reviewing your resume for that sustainability job. Understanding the language of other sectors is a skill you need to be a leader in social impact in the future, but what is also critical is understanding your audience and making sure they understand what you're talking about.
3. Seeking informational interviews without being prepared or clear on what you want. 
It's hard for someone to help you if all you can tell them is you want to make an impact. Talking to people who have the job you want or work for a company you're interested in is a great way to learn more about potential career options. But before you start tapping into your network, take the time to ask yourself what you're really looking for in your next job. If you start meeting with people before you're ready, the interview can do more harm than good if it seems that you're unprepared or not clear on what you want. Come prepared with a list of questions and an understanding of what the company does.
4. Not walking the talk 
You want to get into not-for-profit or corporate social responsibility but you've had zero work experience in that area to date. There are a lot of transferrable skills that may make you the best candidate for that role, but if you're serious about switching into the space, there's ways to demonstrate your commitment beyond your 9-5. What volunteer work are you doing? Are you involved in your community or on any boards? It's important that you do everything you can to show hiring managers that not only do you have the skills but you have the passion for it.
5. Not building your personal brand
Companies are increasingly turning to social media for recruiting methods and there's a good chance that if you're applying to a job, you're being googled and LinkedIn creeped (make sure your professional profile is up to date). Your personal brand is more than just a nice profile picture- it is the impression that you leave and the insights that you share. As a career switcher, you'll be competing against candidates with years of experience, so leverage free tools like twitter and tumblr to share your thoughts and demonstrate your knowledge of the sector you want to switch into.
 Are we missing any tips? Let us know in the comments below or on twitter.

Want more curated content delivered straight to your inbox?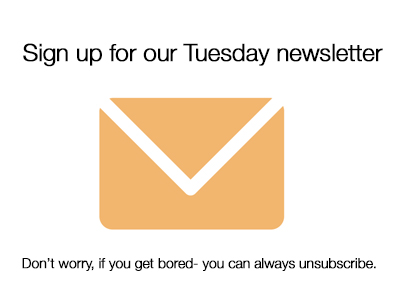 Follow us on twitter @b_meaningful and like us on Facebook 
Feature photo attribution to AnnieAnniePancake