Rachel Birenbaum. Senior Manager, HR and Operations. Sustainalytics
Do you ever worry that the next hire on your team won't fit in with the culture? It's easy to take for granted working with great, like-minded people and if you're anything like us, you believe that 'the people make the place'. Rachel Birenbaum and the rest of the team's work on HR and Operations helps ensure that no one at Sustainalytics has to worry.
Can you describe your role at Sustainalytics?
My official title is Senior Manager, HR and Operations. I touch every aspect of the employee lifecycle, so I work on recruitment, performance appraisals and employee development. I do some of the execution but it's more strategic in nature. Typically it's looking at the systems and structures in place and making changes towards a certain business end goal. Another major aspect of my work is related to culture. One of the things that I am overseeing is an initiative to strengthen our internal sustainability practices in a more structured way.
What's a typical day like for you?

It's a lot of multi-tasking as I am working on a lot of different things throughout the day. Today for example there's a hiring process under way, I am working on an internal policy, and I have a meeting with our CFO. My role is primarily internally focused so I spend most of my time in this office.
What advice do you have for job seekers?
It's great to be focused on the mission but not at the expense of the business tool kit. Alongside the mission, make sure you're building your skills in finance, marketing and management so that you can be as effective as you can be on executing the mission you're pursuing.
It's great to be focused on the mission but not at the expense of the business tool kit.
What's your favourite interview question?
What haven't I asked you that you wished I'd asked?
If you could describe the corporate culture here in three words what would they be?
Mission-oriented: we exist to make a difference in the world
Community-oriented: we deliberately seek out people to work here that fit our culture in terms of an affinity for sustainability and we work hard to foster that sense of community.
Entrepreneurial: has to do with fact that we are rapidly growing in an industry that is rapidly changing, so we need to be very nimble and flexible if we want to have the greatest impact. We need to constantly work smarter and better.
What qualities are important that every employee should have?
Alignment with the mission and a drive for excellence – relating back to idea that we want to have the greatest impact possible, so we seek out people that are exceptional.
What are some day to day policies on dress code, vacation, etc?
We have casual Friday but during the week we are business casual. Occasionally we step it up when we have a special visitor or if we're going to represent the company outside the office.
I think our leave time is pretty generous. It's 15 vacation days in your first year, and 20 thereafter. It's a bonus week off after every five years of service, up to 10 sick days, up to five personal days, two education days, two volunteer days, and your birthday off! We give all our employees a one thousand dollar education credit which they are expected to use every year and we'll also pay for them to take the CFA exam.
Do people here mostly have finance backgrounds?
A lot of the newer generation comes from business school but we're quite diverse in terms of our backgrounds, and certainly not limited to people with a background in finance. We have sector specialists, people that come from the oil and gas industry, climate change specialists, and human rights specialists. Increasingly we have drawn from the business schools for the more entry level positions so that they can have a head start in understanding the language that our clients speak, because our clients are primarily financial institutions.
Is there room to grow?
For each team we have a formal career development path that's meant to provide a framework of how one progresses throughout the company. This is an intentional strategy to help people grow with us long term. That's why we invest in training and development, why we have a robust performance appraisal framework and process, and why we work hard to make this a great place to work.
This is an intentional strategy to help people grow with us long term.
What's one challenge the company faces?
One challenge is rapid growth. But it's both a challenge and an opportunity. The fact that we've been growing so quickly means that we have to staff up quickly. Sometimes we are operating with gaps in expertise or gaps in management, which means a lot of shifting priorities and so forth. But this is also what's most exciting about working here. Because there's so much change we are often pulled on to many different projects and stretched outside our regular day to day positions, getting exposed to different kinds of projects on a regular basis.
Interested in learning more about Sustainalytics?
Check out our Behind the Impact profile showing you what it's like to work at Sustainalytics in Toronto.
Meet other people who work at Sustainalytics: 
Heather Lang, Director of Institutional Relations
Matthew Barg, Associate Analyst

Want more curated content delivered straight to your inbox?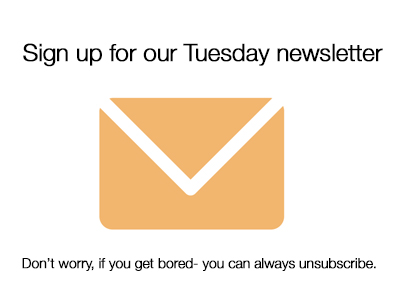 Follow us on twitter @b_meaningful and like us on Facebook