Best CSR and social good conferences left in 2016
Conference Season is coming (and it may already be here). Here's our list of the best CSR and Social Good conferences for the rest of 2016- including social finance and nonprofit events. Use up your professional development budgets on one of these events and don't forget to share the list with your boss and team. Check it out while drinking your Pumpkin Spiced Latte.
Corporate Citizenship Conferences 
Washington, DC
November 16-17, 2016
On a daily basis, businesses serve as powerful forces for good around the world. From job creation to corporate citizenship initiatives, the private sector's impact on society is enormous.  Building corporate purpose has the potential to unlock even greater societal impact.  Join the U.S. Chamber of Commerce Foundation's Corporate Citizenship Conference to explore the relationship between Purpose & Progress.
Cause & Brands Conferences
November 14-16, 2016
Boston, MA
A new economy is emerging that requires expanded methods and metrics for identifying, measuring and quantifying entirely new forms of business risk and value. Join corporate sustainability leaders to discover innovative tools, ideas and methodologies that capture tangible business value and translate it into corporate financial performance.
Toronto, Ontario
November 3, 2016
This full day event showcases best practices in corporate/cause partnerships, provides an opportunity to network with both corporate and nonprofit peers and teaches attendees how to take their programs to the next level.
Social Good Conferences
New York, NY
September 18-19, 2016
The Social Good Summit is a two-day conference examining the impact of technology and new media on social good initiatives around the world. Held during UNGA Week, the Social Good Summit discusses solutions for the greatest challenges of our time. Our theme, #2030NOW, asks the question, "What type of world do I want to live in by the year 2030?" During the Social Good Summit, global citizens around the world unite to unlock the potential of technology to make the world a better place.
Philadelphia, Pa
November 3-5, 2016
The Net Impact Conference is the premier gathering of students and professionals who are committed to making a lasting social and environmental impact now and for a lifetime.
Impact Investing Conferences
San Francisco, California
September 13-16, 2016
SOCAP is the world's leading conference on impact investing and social enterprise.  SOCAP16 will unite innovators in business, tech, the sharing economy, health, philanthropy, and more to advance environmental and social causes. 
editors note: this conference starts this week- so you may have to run to the airport or if you're lucky enough to be out in San Francisco- check it out.
Toronto, Ontario
October 27-28, 2016
The Social Finance Forum is the place to engage leaders & practitioners in Canada's diverse social finance scene. The aim of the conference is to enable attendees to converge, collaborate and break through on their world-changing work.
Other

 
Sometimes it's helpful to apply business and technology learnings from other industries back to your company and organization. Here's a conference that isn't in the sector but is highly relevant to your work.
Boston, MA
November 8-11th, 2016
INBOUND's purpose is to provide the inspiration, education, and connections you need to transform your business. This November, we will host thousands of marketing and sales professionals from almost every industry imaginable and from all corners of the globe at the Boston Convention & Exhibition Center. In 2015, we had 14,000+ attendees from all around the world and we're excited to be bigger than ever this year. Through inspiring keynotes, innovative talks, educational breakouts, hands-on lessons, and tons of networking, you will learn how the INBOUND experience, and especially our content, is truly remarkable.

Want more curated content delivered straight to your inbox?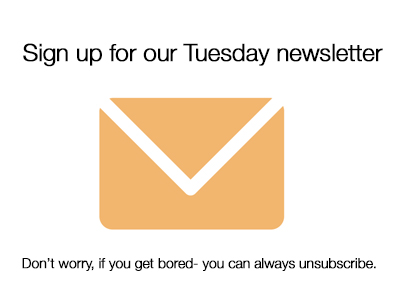 Follow us on twitter @b_meaningful and like us on Facebook