Kendra LaFleche. Senior Consultant, Strategy & Operations Management Consulting. Deloitte Canada
Kendra LaFleche may appear to be a typical consultant at Deloitte, but her focus on Social Finance makes her anything but typical. Kendra's story shows us that you can find impact jobs in unexpected places and reminds us that sometimes all you have to do is ask. Learn more about Kendra's career path and experience.
What does your job entail including what a typical day might be like? 
I am a Senior Consultant in Deloitte's Strategy and Operations management consulting practice. Based out of Ottawa, my work concentrates on helping mostly public sector clients with strategy, transformation, and modernization initiatives. I am also a core member of the Deloitte Canada Social Finance team which has allowed me to focus more on developing my knowledge and understanding of impact investing and to direct my everyday client work into this area.
Lately, a typical day includes working interactively with a client and a variety of stakeholders on a project in the impact investing field. Often I also spend time supporting initiatives internal to Deloitte to advance our impact investing work (research, client presentations, conference presentations, etc.).
Can you briefly describe your career path and how you got your current job? 
Prior to Deloitte, my work experience was in policy and research with multiple Government of Canada departments. Through that work, I developed a strong interest in the area of public policy and administration. After completing my undergraduate degree in Political Science and Human Geography, I pursued a graduate degree in Public Administration. Through a connection made via my volunteer work, I was introduced to Deloitte and its public sector practice in Ottawa. I interviewed through Deloitte's New Graduate Recruitment process and began working in the fall of 2011. Within Deloitte, I expressed an interest in our emerging impact investing work and became more and more involved as the work has progressed.
Within Deloitte, I expressed an interest in our emerging impact investing work and became more and more involved as the work has progressed.
What's the coolest part about your job and what's the biggest challenge? 
The coolest part is that I am exposed to a wide variety of views on impact investing through meeting with organizations from the public, private and not-for-profit sectors. Hearing why they are interested in impact investing, and how they view the benefits and challenges, is a great way to learn and advance my own thinking.
The biggest challenge is staying on top of the latest progress in impact investing – with an emerging, global field, things are developing all the time and there is an ever-growing amount of information to understand and apply.
What advice would you give to a job seeker looking for a social impact job?
I would recommend looking for opportunities in unexpected places. Organizations across many sectors are exploring new or enhanced ways to make social impact. Therefore, organizations that might not traditionally be associated with social impact may be developing plans for engaging in the space – you just have to ask!
What can you identify as the biggest opportunity in your sector right now?
I think the biggest opportunity in the public sector, related to impact investing, is to test new ways to support impact investing or social innovation through working with a range of new partners. Opportunities and appetites for innovative collaborations are growing and there is huge potential!
What's one thing about your job that most people wouldn't expect to hear? 
That Deloitte is actively investing and working in the impact investing space! Though awareness is growing, I am always excited to share how Deloitte is helping our clients in different aspects of this emerging field.
What's your favourite interview question?
"Why do you want this job?" I know it is pretty basic, but I think it gives you an open opportunity to connect your interests and skills directly to the job. It can be an important way to highlight your potential and alignment with the job, especially when you may have a background that is not necessarily the traditional profile hired for that position.
More Social Finance Fun:
10 Tips to land a Social Finance Job
Q&A with Shama Ahmed, Manager of Financial Education and Social Finance, TD Bank

Want more curated content delivered straight to your inbox?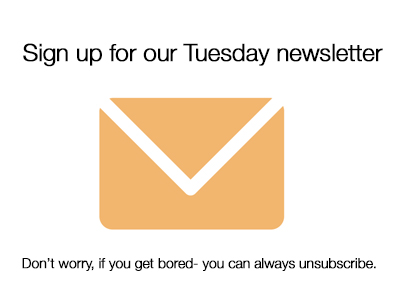 Follow us on twitter @b_meaningful and like us on Facebook