Shama Ahmed. Manager of Financial Education and Social Finance. TD Bank
Despite a traditional background in economics and an MBA, Shama Ahmed's job is anything but. On the cutting edge of Social Finance and Impact Investing, Shama leverages her deep skill set and experience at TD to take on the role of Manager of Financial Education and Social Finance. As part of TD's Community Relations team, her  group is responsible for managing the corporate donations at the Bank. One of the most amazing things about large financial institutions embracing Social Finance is the long-term impact they can have. The Impact Economy is here to stay… now let us introduce you to one of the future leaders.  
What does your job entail including what a typical day might be like? 
Officially I'm the Manager of Financial Education and Social Finance with the Community Relations Group at TD.  The simplest explanation is our team gets to give the bank's money away.
The Community Relations Group is responsible for managing the Corporate Donations for the bank so a typical day involves a lot of correspondence with organizations that are seeking funding. We work very closely with many of them to develop financial literacy curriculum for different programs. This involves working with the organization itself, agencies and groups within TD like marketing and social & digital media groups.
Can you briefly describe your career path and how you got your current job?  
I've taken an indirect route to get to my current role – what I mean is that I've not always worked in the Financial Education and Social Finance world, professionally.
As far as schooling goes, I have an M.A. in Economics and an MBA. I worked for the Federal Government in Ottawa for a number of years as an Economist before joining TD Bank. While at the Bank I spent the majority of my time at TD Securities but have always volunteered in the Financial Education space outside of work.
So when I came across this role at TD, I went for it and applied. Many of the skills I had acquired in the past were directly transferable to my current role. My background in Economics, experience at the Bank and strong interest in impact made Social Finance a natural fit.
What's the coolest part about your job and what's the biggest challenge? 
I love that we get to work with non-profit organizations in both the Social Finance and financial education worlds. I am constantly meeting new people who are tackling financial literacy and societal issues with such passion and innovation.
There are a lot of factors involved in making a funding decision so the biggest challenge is choosing which organizations to support!
What advice would you give to a job seeker looking for a social impact job?
Think about the type of work you would like to do day-to-day and if you can't find something directly in that area right away, look for opportunities that might provide you with a similar skill set. I went from TD Securities to Community Relations, which is a pretty big change, but there were some very transferable skill sets that I could bring to my new role.
What can you identify as the biggest opportunity in your sector right now?

This is a fairly new space for TD and other financial institutions so there is a ton of opportunity for social financiers to engage some new, non-traditional players.  This could include grant funding dollars or working with Wealth Management groups to determine how impact investing products might one day be offered directly to customers.
Quick Fire: 
What's your favourite interview question?
If you had a team meeting and then left the room, what do you think your colleagues would say about you?
What's one thing about your job that most people wouldn't expect to hear? 
Many people at the bank don't even know this group exists but when they hear about what we do, they usually want to find out how to get here.

Want more curated content delivered straight to your inbox?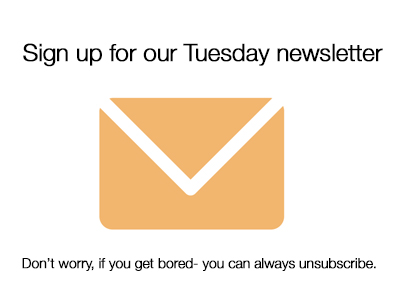 Follow us on twitter @b_meaningful and like us on Facebook