Coro Strandberg. Principal. Strandberg Consulting
If you've ever wondered whether you should work in non-profit, business, or government, you're not alone. But Coro Strandberg's career story reminds us that there's no one path to success. And that having experience in all three can make you the ideal social impact professional; understanding and speaking the language of social change in each sector. We need more visionary, tri-sector leaders like Coro. 
What does your job entail including what a typical day might be like? 
My job is divided somewhat equally between advising companies, governments and industry associations and conducting thought leader research, designing tools, writing publications and training professionals.
A typical day could include coaching executives on how to embed sustainability in their organizations, develop a sustainability strategy, or include sustainability issues in their compensation, procurement or risk management systems; facilitating a board or executive sustainability strategy session; or researching and designing frameworks for advancing transformational social and environmental sustainability through business or the marketplace.
Can you briefly describe your career path and how you got your current job? 
Believe it or not my professional training is in social work at the graduate level where I was trained in social system thinking, social policy, community development and advocacy.  From there I managed a community social enterprise for a number of years, became the first social planner for the City of Surrey in BC, and then the director of Social Policy for the BC Government – a role in which I supported deputy and cabinet ministers to develop public policy on social issues.
I also spent a few years as the executive coordinator for the Deputy Minister of the Environment, and as a founder and then policy advisor for the Green Economy Secretariat.  During this time I was also a director and then Chair of the Board of Directors of Vancity Credit Union, where I learned about how business could be a profitable force for social good. While on the board I played a leadership role in helping Vancity develop its social mission.  They are now a global leader in values-based banking.
I decided to leave my government job and become a consultant to advise others on leveraging social and environmental improvements through business and industry in ways that create business and social value. I believe my executive and governance level background in government, business and non-profits and my experience in business, social and environmental issues equipped me well for my current role.
What's the coolest part about your job and what's the biggest challenge?
The coolest part of my job is that it is possible to earn an income while pursuing my passion and making the world a better place.
The biggest challenge is having so many ideas for fostering social good through the marketplace, and not enough time and funding to implement them all! So I have to constantly prioritize my passion and partnerships.
What advice would you give to a job seeker looking for meaningful work?
First, find out what you are passionate about, then develop your "theory of social change". Connect this to your core competencies (including skills, experience and sector knowledge).  Scope a project and begin.  Spend half your time pursuing your passion projects and the other half conducting information interviews and applying for jobs.
My other advice is to develop meaningful work where you are.  Often people think they have to leave their current jobs to find meaningful work elsewhere when in fact the opportunity might be to develop a social purpose project right where they are!
What can you identify as the biggest opportunity in your sector right now?
There is so much scope for innovation and initiative. I think the biggest opportunity right now (for independent social entrepreneurs like myself) is to pursue your passion and attract partners and funding to create meaningful work for yourself.

Want more curated content delivered straight to your inbox?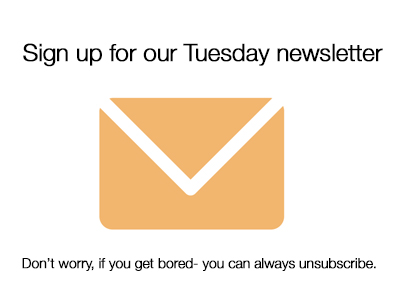 Follow us on twitter @b_meaningful and like us on Facebook