Millennials don't want charity jobs: We want impact
The Millennials are here; in fact, we now outnumber Boomers in the workplace.We've been called everything from selfish and narcissistic, to lazy and entitled. As we shake off the (mis)perceptions people will realize that we're a generation that wants to make a difference. In fact, meaningful work is an imperative for our generation.
With an increased interest in meaningful work, one may assume that charities are seeing an influx of new college graduates. Yet a recent U.S. study indicates that only 18% of college graduates intend to enter the non-profit or teaching fields. Further, only one in ten MBAs who graduated between 2010 and 2013 are working in non-profits or for the government, compared to one in four who graduated before 1990.
What is contributing to the decline and the disconnect between interest and action? Are the stereotypes right, or are we thinking about this all wrong?
It's no question that many Millennials want impact, but the truth is that the way we think about charity has changed. We don't believe that there needs to be a separation between purpose and profit. The majority of us believe that businesses have a responsibility to do more for society – 92% of Millennials think business success should be based on more than profit.
The recent success of social purpose companies like TOMS and Warby Parker, demonstrate the changing tide in business operation and demonstrate new opportunities to make a difference through your job beyond working for a charity. But the non-profit sector is also changing. Many charities are becoming social enterprises, adding additional revenue streams, ultimately blending purpose and profit.
When MaRS and Bmeaningful, were writing our report on Finding Meaningful Work and Attracting Top Talent, we identified the different ways that you can do good and make money. We define meaningful work as any role that strives to fulfill an explicit social or environmental purpose- but we recognize that you can find meaning in any job and that this doesn't just apply to Millennials.
Here are eight career options: 
1. Work for a company that makes products or delivers services with social impact at their core, otherwise known as a social purpose business.
2. Work for a for-profit company that enables non-profits to achieve impact. Whether the company helps them through technology or strategy, you can work for a company that helps them run their operations more effectively.
3. Join a consulting company that has a department dedicated to doing pro bono work for the community or helping non-profits.
4. Become a finance professional who uses finance as a tool for social change (aka social finance or impact investing). Investment funds designed exclusively for social good are proliferating and are in need of financial professionals to manage their strategy and invest the funds.
5. Pursue a career in corporate social responsibility (CSR) or sustainability. Large corporations set up CSR departments to manage their efforts, for example, by driving the company's environmental initiatives or working on the corporate sustainability strategy. You can also become a consultant who advises corporations on their strategies and measuring results.
6. Work for a non-profit or a charity: these are organizations that have a mission at their core. Although the impact sector is broader than non-profits, these organizations still represent an important and sizeable source of impact careers.
7. Work for a corporate foundation- a private entity funded by a for-profit company. Foundations often form part of the corporate environment, but have a budget and mission that is separate from other departments
8. Become a social entrepreneur and create jobs for yourself and others.
To learn more about how to get a job in one of these areas and examples of companies check out The Impact Economy: The Insiders Guide to Finding Meaningful Work and Attracting Top Talent.
This post was written by Bmeaningful's CEO and cofounder Amanda Minuk

Want more curated content delivered straight to your inbox?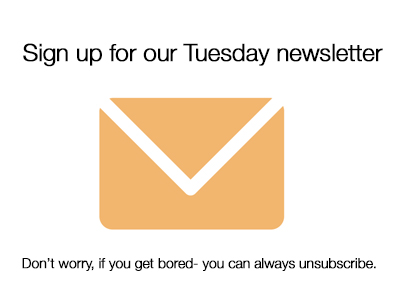 Follow us on twitter @b_meaningful and like us on Facebook