Jonathan Hera: Impact investing with a gender lens
For those of you who think that men can't be trailblazers for women's issues, think again. Jonathan Hera is an OG trailblazer in both impact investing and now gender issues with the recent launch of Marigold Capital, an impact capital advisory and placement firm. Jonathan is one of the most genuine leaders and his passion for women's issues is an inspiration to us all and a model for other men (and women) to follow. Curious to know more about the growing field of gender lens impact investing and why he's so passionate? Read on. Ps- he's hiring.
What inspired you to start Marigold Capital?
I've worked with incredibly bright and passionate people. I have learned from various investor perspectives from my time with Sarona Asset Management (the first impact fund-of-funds and leader in blended finance), RBC Social Finance (Canada's largest bank, and still the only active Big 5 within the impact space) and Grand Challenges Canada (non-profit funded by Global Affairs Canada). I've become close with founders, and have such great respect for all of them as they pursue their dreams while assisting so many others. And, throughout my entire time as an impact investor, I was also able to build, and continue to direct, an award-winning impact investing MBA elective at the Schulich School of Business to cater to growing student demand.
I've been learning from many, and spotting opportunities as they emerge along the way. I felt it was the right time to take my shot. Marigold is the pursuit of weaving together many of the opportunities I saw and lessons I continue to learn.
What are your goals?
Supporting funders to deploy their capital meaningfully with strong financial and social outcomes. Advising and guiding entrepreneurs through their journeys, using a more supportive set of process, finance and governance tools. Resulting in a more holistic supply and demand graph and inclusive society that thrives on equitable diversity.
Why are you an impact investor?
My intention as an impact investor is to be the best I can in all facets of life – for self, family, my investors and investees, community and beyond. Gender lens investing syncs this all more than any other framework I've used.
What exactly is gender lens investing?
Gender lens investing is about revaluing women and empowering decision-making. It is about putting more money in the hands of female entrepreneurs.  It is about getting gender equity around senior leadership and governance tables. It is about getting more products and services that women have designed, and therefore will use and want, into the hands of women. It is about increasing women's purchasing power and involvement in formal and informal economies. By better understanding how women are valued and influenced within the office, factory, home, street, etc., gender lens investors have an out-sized opportunity to use their finance for systems of structural levels of change, in addition to generating strong financial returns.
Why are you so passionate about this?
My connection to gender lens investing is deeply personal. My maternal grandmother died from an illegal abortion in Hungary in the mid-1940s. I was raised by my single mother, an immigrant to Canada who worked on factory floors her entire life. Despite all the barriers she faced, my mother has given me so much opportunity, teaching me along the way about resilience, perseverance and grit. I am now blessed with an amazing partner, Rosie, and we have been honoured with the arrival of our two daughters, Sofia and Nadette. In ways I'd never have been able to fathom prior, my life forever changed as soon as I became a papa. My purpose and reason for being is now so intentional with such alacrity (Find more details on his website). 
I would also say my partner and daughters are pushing me to a higher standard of self. To be a better person. To use all that I can to help us all along. To proceed with dogged persistence. To cultivate internal and external worlds. To believe that anything is possible with longitudinal effort and the support of great people.
What are the unique issues and opportunities for gender lens impact investing?
Gender is at least one issue that is getting attention right now from Canada's feminist government to Silicon Valley. Looking toward the future, I think its intersectionality will mean increased inclusivity opportunities via age, mobility, immigration, race, religion and ethnicity and other social considerations (my aim is not to intentionally group these, but rather point out how many social issues remain somewhat taboo in finance).
With a gender equity-driven thesis in hand, we can look at different types of businesses using different models, in various sectors that are open to various forms of finance. This is beyond opportunistic or thematic investing. With a gender equity-driven thesis we are not stuck to using conventional mindsets and tools that haven't always been that great in terms of diversity and inclusivity. Areas of interest to me right now include financial inclusion; mental, sexual and reproductive health; education; fashion; food security; and, responsible procurement. Of course, climate change, transportation and urban planning would factor in here as well.
Sounds good in theory, but how do you implement in practice?
A compelling vision and theory of change gets us to an investment thesis about the future. With a thesis in hand, we can discount back to present day to test assumptions that drive toward our stated vision and thesis. We validate and build coalitions of the willing. We also find opportunities adjacent to the ones we initially want to support. Further, we implement risk mitigation plans having thought through potential negative or unintended consequences or correlations. This is one way to build a better future through gender lens investing, a bit like a self-fulfilling prophecy.
In the near future, we're going to witness the biggest generational wealth transfer from Baby Boomers to Millennials. What do you think that will mean for the future of impact investing and jobs in this space. 
Social purpose business will shift to just regular business. Thus, impact investing will shift to regular investing. Everything will have impact associated with it. While we will see robo-advisors continue to offer public market impact/ESG options, we will also see movement with traditional wealth management units and firms. First more specialized impact product professionals, and then of course since all investments will have impact elements, all advisors and managers will be knowledgeable since demand is there.
Getting us from here to there will mean opportunities for firms new and old, online and bricks and mortar, to hire for greater diversity and inclusivity representative of shifting demographics.
 HIRING NOW!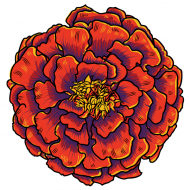 Like what Jonathan is up to? Great- because he's hiring! 2 Associate positions – click here
Want to get more advice from him? We first met Jonathan almost three years ago when he was doing impact investing for RBC – check out his interview if you're interested in tips for finding a job in the field.