Carol Cone: Rapid fire career advice
The Purpose icon spoke with Bmeaningful about career advice and things she wished she knew earlier in her career.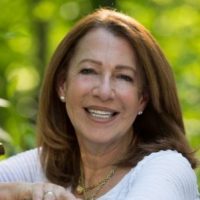 New York based Purpose expert Carol Cone is as passionate about CSR, citizenship and giving back as she is about brands, marketing and communications. Internationally recognized for her work on cause branding, she has architected and worked on iconic and unforgettable campaigns including: Avon Breast Cancer Crusade, the American Heart Association's Go Red for Women Movement, P & G's Live, Learn and Thrive, Reebok's Human Rights programs and many more. Together, these programs have raised more than $2 billion (that's with a B!) for different social causes.
Carol began her career in Public Relations, with a Masters in Communications living in Boston. In 1980 she founded, what turned into, the leading purpose branding consultancy in America, Cone Communications. After she sold the business to Omnicom in 1999, she left Cone Communications in 2010. She then created and led the Business + Social Purpose practice for Edelman until 2015.
Carol continues to innovate and has returned to her entrepreneurial roots with her latest venture ON PURPOSE –  a double entendre (meaning she will keep going). It's an innovative network model, where Carol and her partners can provide C-Suite level advice guiding businesses and brands in their journey to purpose while being able to hand pick talent when needed.
A visionary leader whose super power (at least one of) is connecting the dots and seeing patterns. She attributes this ability to growing up in an uber creative and entrepreneurial environment in New York City. From watching her mother start the 1st off Broadway theatre to seeing her grandfather's work ethos as a successful immigrant entrepreneur, entrepreneurship is in her DNA.
On a personal note, she is a role model and an inspiration to me, and I'm sure many others. I've sourced her firm's research in countless presentations and I am so thrilled to have the opportunity to share her story with you.
The Purpose icon spoke with Bmeaningful about career advice and things she wished she knew earlier in her career. Next week we'll release the second part of her interview where we talk about why she started her companies, what she's learned along the way and insight to the future of Purpose and what companies can do to capitalize on the opportunities.
Rapid Fire Career Advice:
What did you wish you knew in your 20's: The power of compounded interest.
What did you wish you knew in your 30's: Start a company with vision aligned partners. Meaning- if you're going to start your own company, have partners and make sure they share your vision. It's really hard with one person.
What did you wish you knew in your 40's: Continue to innovate. Continue to save for the future.
What do you wish all (aspiring) purpose driven professionals knew… This will continue to be challenging but when you get it right, the sky's the limit.
You have got to be resilient, you have got to be persistent. I always say a great salesman gets 9 no's before they get a yes… just because you get a no, doesn't mean you can't get to yes.
Stay tuned for the second part of this interview where we go deeper and talk more "on purpose".
Like what Carol has to say? She will be kicking off the Companies and Causes Canada conference next week speaking about the Power of Purpose in a Transparent World.
You can also follow her on twitter here: @carolcone