How to get a CSR Manager job: 3 Corporate Social Responsibility Managers share their career paths
If you've ever wondered how CSR Managers got their jobs, we can tell you there's not always a straight path. We've said it before- and we'll say it again- career paths in the impact economy are not linear which means there's no single path to success.
Rather than look at the jobs they've held, let's look at the experience they bring to their job. What we can see from the career paths of CSR Managers at Google, PWC and Loyalty One is that having an understanding of business is critical. But where you get this experience doesn't necessarily matter- it could be in government or nonprofit.
Achieving social change often requires collaboration across the sectors and having the perspective to connect the dots and speak the language of each sector will no doubt position you for success as a future leader and as an awesome employee. So what does this all mean for aspiring CSR Managers? Rather than look for specific jobs, look for experiences and opportunities that build towards your future goals.

Jeremiah Brenner, Manager of Corporate Social Responsibility at LoyaltyOne.
I graduated from the University of Waterloo with my HBA. Following that I went to work for the City of Mississauga for two years as a consultant in the office of the City Manager, where part of my job was evaluating city-wide services through a four phase e3 (Effectiveness, Efficiency and Economy) program and developing reports to improve the sustainability of City services and improve environmental performance.

I was interested in the environment and completed my Master of Environment & Sustainability at Western University. I moved to Toronto to be an environmental consultant however quickly learned that I preferred the corporate as opposed to the service side of the business. I met with LoyaltyOne to learn more about their approach to sustainability and knew it was a good fit based on how they are forging ahead with environmental initiatives. I began a contract job which then led to a full-time position.
See our full interview with Jeremiah here. 

Klaudia Watts, Corporate Responsibility Manager at PWC.
After graduating at Schulich (York University), specializing in Accounting, I went into finance and banking. I moved to take on a role at a small but rapidly growing company within the finance industry. This organization was flexible and entrepreneurial and after expressing interest in developing a CSR program, the CEO tasked me with doing just that. This was my first opportunity to take what I had been learning about, as well as writing about via my blog, thegoodcorp.com, and apply it to a business setting. After building a solid CSR foundation, I moved to a fulltime role at Rogers working in their community investment program. I've been at PwC for almost three years building on my background and learning about environmental stewardship and responsible business efforts in addition to the community work that I've done in the past.
See our full interview with Klaudia here.

Diane Solinger, Manager of Googlers Give, Google
I spent over 25 years in the nonprofit sector ranging in roles from fundraising/development, community development and executive director roles. In my last position I was not only leading the organization but also consulting to a variety of high-profile companies, like Google, on the design and implementation of the philanthropy programs. My consulting relationship with Google coupled with my content expertise and managerial experience afforded me this opportunity to come to Google.
See our full interview with Diane here.
Want more curated content delivered straight to your inbox?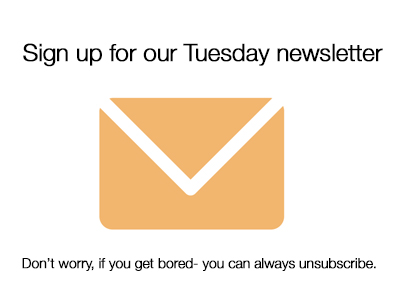 Follow us on twitter @b_meaningful and like us on Facebook