Krista Pawley the Principal of Culture and Reputation Architect at Imperative Impact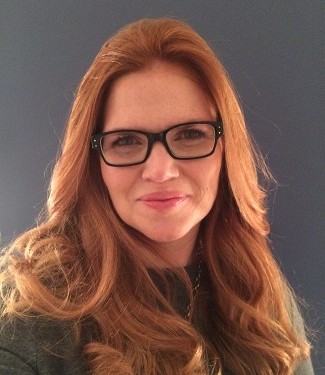 With boundless energy, Krista Pawley is leading an interesting career in the impact space. She has held leadership roles in government, non-profit and the private sector. Her breadth of experience gives her a unique perspective on the opportunities and challenges in the space and has led her to create Imperative Impact- a boutique consultancy.
What does your job entail?
I am a culture advocate and brand builder. I help align an organization's decision-making with their purpose; communicating values, norms and beliefs through digital and personal platforms. Using design and systems thinking combined with traditional reputation management tools (communications, media, public affairs, CSR, sponsorships and investor relations) to help organizations shape current situations into preferred ones.
What does a typical day look like?
What I love about my job is that there are no typical days. Currently I am working with clients in academia, publishing, technology, financial services, government, health and the social profit sector. Each have very different challenges yet the common thread is that they are all organizations who are committed to making work meaningful and having a positive and sustainable impact.
Further, my work enables me to give back in ways that are meaningful to me. For me, skills based giving is the way that I choose to make work meaningful. I sit on the Board of Equitas – International Centre for Human Rights Education, I am a Canadian Regional Voice Lead for Impact 2030 – a global private sector led collaboration created to mobilize corporate volunteers to directly and substantially contribute to achieving the Sustainable Development Goals by 2030, and I provide strategic support to both Ashoka Canada and Tangled Arts and Disability.
Can you briefly describe your career path and how you got your current job?
Mine is not a straight path. Armed with joint degrees in History, Political Science and Religious Studies (which a guidance counselor told me made me virtually unemployable) I started 20+ years ago in the Parliamentary Relations Office at CIDA (now Global Affairs). I had the privilege of working on the briefing package for the Beijing Women's Conference and was inspired by the incredible work that Canadians were doing on the global stage.
From there I moved to Parliament Hill where I had the opportunity to deepen my understanding of policy development, stakeholder relations and communications, eventually working on multiple Prime Ministerial Campaigns and launching the largest investment in the Arts and Culture in Canada's history.
From government I moved to the private sector working for Scotiabank, first in Government Affairs and ultimately leading the creation of their International Public Relations team. After leaving Scotia I took on roles leading communications with the Canadian grocery industry, The MasterCard Foundation and Aimia. While these are all very different organizations, the common factor was that they are all organisations headquartered in Canada who are seeking to have a meaningful impact on the world stage.
The other constant on my path was my commitment to giving back – from the very start I have supported the work of social profit organizations here in Canada (Equal Voice, Breakfast for Learning, The Writers Trust, Big Sisters) and Internationally (Canadian Aid For South Sudan, UNIFEM). By continuing to use my skills to give back to organizations that were meaningful to me I expanded my network and deepened my experience, two factors which were of incredible help along my career path.
One year ago I made the decision to launch Imperative Impact to enable me to do the work I love with organizations in multiple sectors.
What's the coolest part about your job and what's the biggest challenge?
The coolest part of my job are my clients. I am inspired by the work that so many of them are doing. One is leading the development of Canada's Digital ID and Authentication framework – the rails that will support Canada's digital infrastructure and will enable Canada to take a leadership role in the global digital economy. Another client just launched a book that sets out a catalytic model of governance that could transform how both governments and businesses engage with stakeholders in the digital age – many of whom have not previously had a voice at the table. And then there is the Skills Based Giving community that we are building – which I sincerely believe will help to make work more meaningful for Canadian businesses, their employees and communities. Having the opportunity to work with the people and organisations who are transforming our country and our world is an amazing privilege – I feel incredibly fortunate.
The biggest challenge is choosing the right opportunities. We are at an inflection point. Businesses, governments, and the social profit sector are all aligning around the importance of multi sector engagements in driving sustainable and inclusive success for all. There are many ways that this can be expressed and the opportunity to do truly inspiring and meaningful work is huge. For those of us who are passionate about the space one of the biggest challenges will be focusing in on those areas where we can have the greatest impact.
What advice would you give to a job seeker looking for meaningful work?
Network Thoughtfully. Network Generously. Network Authentically.
You never know where that magical connection is going to come from so having a broad network is hugely helpful. But just having a huge contact list is not sufficient. Be thoughtful in how you connect. Think about what you can bring to others. The best networkers I know are people who are thoughtful in how they connect – always looking for areas of common interest and mutual benefit. They identify opportunities to connect others – even when there is nothing in it for them- because they understand that karma is real and that developing a reputation as thoughtful connector is incredibly powerful. And network authentically – be honest about what you are looking for and be open to asking for help. People are incredibly generous when they feel that they are being engaged in an authentic way.
What can you identify as the biggest opportunity and hurdle in your sector right now?
The biggest opportunity that I see right now is the growing call from people from all generations and demographics to do work that is meaningful.
What's one of your most exciting projects?
Right now, one of my most exciting projects is a partnership with the MaRS DD, JW McConnell Family Foundation and Impact 2030 to build a community of Canadian companies who are looking to use what they do best to give back. As we head into a celebration of Canada's 150th year, this project feels especially poignant as we talk about the next 150– what better way to build the Canada of the future than to combine the incredible skills and passions of Canada's social profit and for profit sectors to catalyse positive impacts for companies, employees and communities?!