The essential reading list for social purpose professionals: 7 leaders to follow
It's no surprise that I've always been inspired by the social purpose movement, after all I'm one of the co-founders of Bmeaningful. While I was working as a marketing manager at a nonprofit, it was important for me to stay up to date with the latest news and trends in the sector. Through following different blogs, witnessing different corporate/nonprofit partnerships and learning about new players, I recognized change was coming to the business landscape.
To this day, as an entrepreneur and a news junkie, I dedicate a portion of my time every day to reading and learning. It's important not only for business but for personal growth. I wanted to share some of the most relevant thought leaders for our space who I take note of. 
Here are my 7 essential leaders to follow:
I love Seth Godin. I find myself nodding in agreement and thinking "yes! so true" whenever I read his posts and that's almost every morning since I subscribe to his daily blog email. Not only an author and marketing guru with his books Linchpin, Tribes and Purple Cow (among 15 others), he's an entrepreneur and social thinker. His blog is one of the most popular out there- for good reason. Sign up here: Blog
Twitter: @thisissethsblog
Dan Pallotta
Dan Pallotta caught many people's attention (mine included) with his now famous TED Talk titled 'The way we think about charity is dead wrong' -it's an essential watch. As a fundraiser and professional activist, he often contributes guest articles on Harvard Business Review among others and the posts are always insightful and thought provoking- check them out here: Pallotta Articles
Twitter: @danpallotta
Susan McPherson
Susan McPherson is a cause marketer, CSR expert and entrepreneur. Her most recent initiative is her communications consultancy McPherson Strategies. I first came across her work on twitter where she hosts a very popular biweekly #CSRChat– interviewing CSR leaders live on twitter (check it out!). She frequently writes op-ed's and articles for publications like Forbes, Harvard Business Review, Huffington Post, among others (see portfolio here).
Twitter: @susanmcp1
Paul Klein
Paul Klein is the founder of Impakt consulting, a CSR consultancy that advises both corporations and nonprofits. One of his most recent and innovative initiatives is creating HIre-Up an employment platform for homeless youth. Writing for the Globe and Mail, Standford Social Innovation Review, Forbes among others you don't want to miss his insights.
A recent notable read: Are nonprofits getting in the way of social change
Twitter: @paulatimpakt
Phillip Haid
Phillip Haid is the CEO and co-founder of PUBLIC Inc, a social purpose agency, helping companies and charities across North America. Phillip is a frequent contributor to the Financial Post (see articles here) and FastCo (see articles here). I've had the good fortune to meet him (our interview with him here) and he doesn't just talk the talk- but he walks the walk.
Adam Grant
Adam Grant is a Wharton professor, author and New York Times contributor on work and psychology. Although his work doesn't primarily deal with social purpose, I'd say his work is purpose-adjacent. Also, I think it's important to follow and read leaders outside of the space in order to provide some perspective. Check out his portfolio on the New York Times here and his self published articles on LinkedIn.
Twitter: @adammgrant
Carol Cone
Self dubbed "the Mother of Cause Marketing" Carol Cone was ahead of the times in the realm of purpose. An intrapraneur (and entrepreneur) at heart she created one of the leading cause communications agencies and led the Social Purpose and Business practice within Edelman and now is on to her latest entrepreneurial venture with ON PURPOSE. Make sure you read her latest thinking here.
Twitter: @carolcone
What do you think of my list? Am I missing anyone? Who are the up and comers you read?  Let me know in the comments below.

Want more curated content delivered straight to your inbox?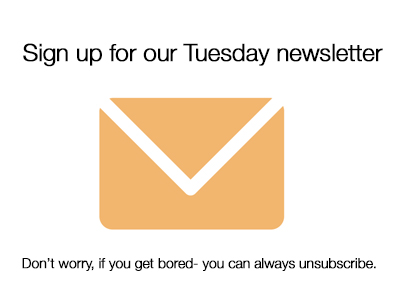 Follow us on twitter @b_meaningful and like us on Facebook