Where to study CSR in Ontario – 2016 Update
With September on the horizon its a time when many are getting ready to return to the classroom. For those interested in social impact, going back to school can mean taking targeted studies in CSR. Most if not all Universities will offer some courses in CSR, others go further and have certificates or institutes dedicated to the topic. We last wrote about where to study CSR in 2013, and a lot has changed in the world since then. We thought now was as good a time as any to update you on the landscape of study and CSR. Here's our list of where to study CSR in Ontario.
1. UofT Corporate Social Responsibility & Sustainability Graduate Certificate 
We start our list with UofT's Corporate Social Responsibility & Sustainability Graduate Certificate because applications for the 2016/2017 school term are due September 1st, and only 5 spaces remain! The program is designed for those who work full time and what to earn a graduate certificate. Three modules cover the foundations of CSR to how to integrate CSR and sustainability into your workplace.
2. Ryerson University's Institute for the Study of Corporate Social Responsibility
The Institute is located in the Ted Rogers School of Management at Ryerson University.  The institute has great resources, events, news, research, and courses taught by the institute. The institutes' events section, in particular, is a great way to get tapped into the space.
3. University of Waterloo Master of Sustainability Management 
The Master of Environmental Studies in Sustainability Management is part of the School of Environment, Enterprise and Development. It's a research-based masters degree that can be taken full-time or part-time. Other options at University of Waterloo are Master of Climate Full time Change, Master of Environment and Business, and Master of Development Practice.
4. Smith School of Business at Queen's University 
The Smith School of Business at Queen's University offers a Certificate in Responsible Leadership for undergraduate students as well as MBA students who meet educational and practical experience requirements.
5. Seneca Green Business Management Certificate 
This is an 8 month program that aims to provide its students with practical skills for the workplace. If you're looking for hands on experience- this program does seem to offer a placement with a corporate partner.
6. University of Guelph MBA in Sustainable Commerce
The University of Guelph offers an online MBA in Sustainable Commerce designed for students who are looking for jobs with sustainability as a key objective. This learning format is supplemented with three in person classes.
There are other great resources out there for where to study CSR and sustainability. For example, checkout Corporate Knights 2015 Better World MBA issue, with a ranking of MBA programs and other great articles on business schools and sustainability.
Have we missed any programs you think others should know about? Drop us a line in the comments below.
Updated:
University of Toronto's Master in Science in Sustainability Management Program (MScSM). The program is based in UofT's Mississauga campus. It is a 2 year program with a 4 month co-op as well. Please check out the program at: http://www.utm.utoronto.ca/mscsm/mscsm-program-overview

Want more curated content delivered straight to your inbox?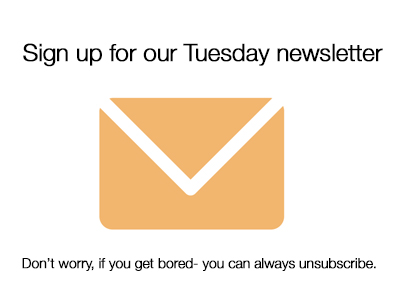 Follow us on twitter @b_meaningful and like us on Facebook