Stachen Frederick. Founder, Executive Director, BrAIDS for AIDS and Employment Team Lead at YMCA of Greater Toronto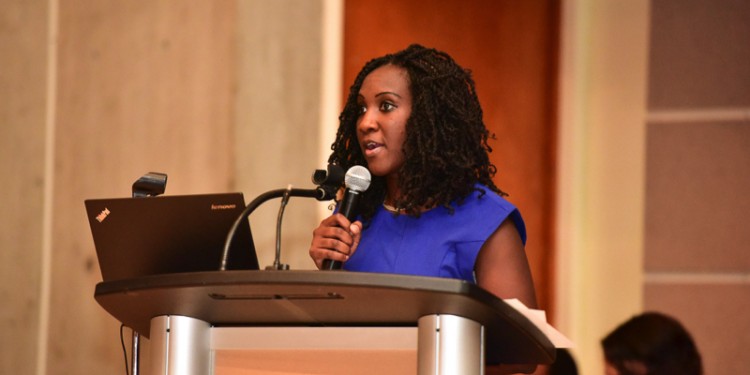 Wearing multiple hats is common in the impact sector. And this couldn't be more true for Stachen Frederick, a social entrepreneur who also juggles her day job as a Manager at the YMCA of Greater Toronto. Stachen is the Founder and Executive Director of BrAIDS for AIDS a social enterprise launched in 2008 to raise awareness on HIV/AIDS in Black communities in Canada.
What does your job entail including what a typical day might be like?
There isn't a typical day for me as a social entrepreneur. However, I spend a lot of time building relationships and exploring new opportunities to grow my for-profit and my not-for-profit businesses. I attend a lot of meetings and have to follow up on various action items of those meetings. I engage in everything from marketing, accounting, shipping, program development, human resource management, partnership development, client engagement and public speaking.
On the other part of my life, I am a Manager at the YMCA of Greater Toronto. I manage 4 programs- A youth employment, youth leadership, youth entrepreneurship and a disability program. Again my typical day is all over the place but a lot of time is spent dealing with client and staff concerns. I spend a lot of time writing proposals and reports as well as doing a lot of community development work.
Can you briefly describe your career path and how you got your current job? 
I have an educational background in Chemistry, Psychology and Social Work.
As for my business, BrAIDS for AIDS, I have always had a passion for work in the African, Caribbean and Black Community as I am a woman from the African Caribbean and Black Community. HIV/AIDS is an issue that impacts this community, not only in third world countries but in Canada. The story of how I started BrAIDS for AIDS is a story of oppression, racism, sexism and ageism while working in the HIV/AIDS field and needed an outlet for community voices to be heard and my voice to be heard.
As for my job at the YMCA, I have always been working in youth development and youth leadership initiatives and have simply started as a front line worker and moved up to management.
What's the coolest part about your job and what's the biggest challenge?
Connecting with youths whether as a Manager of the YMCA or Executive Director of BrAIDS for AIDS is the coolest part of my job. No matter the paperwork, it is important for me to stay connected to why I do the work that I do. One youth told me recently when I went to a BrAIDS for AIDS session at the prison that he wanted to connect with my organization when he comes out and to me that is COOL stuff.
Biggest challenge is getting people to understand that concept of the business especially if they don't knowledge of health promotion strategies.
What advice would you give to a job seeker looking for meaningful work?
In most cases, the pay in the not for profit sector is not always the best, but it is rewarding. However, when you love what you do and do it well, others will see your drive and opportunities for growth and development would be placed in front of you.
Networking is key. Being mentored by someone is also key. There is a new buzz around Corporate Social Responsibility that allows you to be working in the business sector and do social good.
What can you identify as the biggest opportunity in your sector right now?
Mental Health and youth is the new craze right now.