Alexandra Snelgrove. Director, Social Impact. LIFT Philanthropy Partners
It's no secret that we're all about jobs with a purpose and a paycheque. But what we love most is discovering the interesting companies and people making a difference with their work. This week, we meet Alexandra Snelgrove, the Director of Social Impact at LIFT Philanthropy Partners, a not-for-profit that takes a venture philanthropy approach to helping social purpose organizations build capacity and scale. Now how cool is that?
What does your job entail including what a typical day might be like?
I am part of the Social Impact team at LIFT Philanthropy Partners, a not-for-profit that takes a venture philanthropy approach to helping other social purpose organizations build capacity and scale up. Our team works hands-on with the social purpose organizations in LIFT's portfolio and with the partners from our pro bono network that we bring in to help the SPOs to affect meaningful and measurable impact. 
I don't think there is a typical day – every day is different. Today, for example, I am spending most of my day connecting with potential social purpose organizations that may be a fit for our portfolio and doing some preparation work for a call for proposals we are launching shortly. Tomorrow, I will spend a good part of my day facilitating a strategy session with the management team at one of our newer social purpose organizations.
Can you briefly describe your career path and how you got your current job? 
While I have had diverse jobs, the overarching theme of my career is the intersection of business and social impact, and it's that combination of experiences that led me to LIFT.
I started my career working for an investment firm on Bay Street in Toronto, after which I spent four years in trade promotion in Malaysia at both the Canadian High Commission and the Malaysia Canada Business Council.
While I loved the international work, I wanted to do something with more of an altruistic focus and headed back to North America to do my Masters. I wasn't quite sure what I wanted to do with my masters when I went back to school (not something I would recommend doing!), but through a series of informational interviews, I soon figured it out. After graduation, I joined Mennonite Economic Development Associates (MEDA), a non-profit that works with low-income enterprises (farmers, artisans etc.) in Africa, Asia, and South America. I worked with them for nearly seven years, designing and managing creative programs that helped low income households connect to markets.
Part of my work at MEDA involved consulting with other organizations to help them incorporate business approaches in their work. I really enjoyed that element of my job and decided to join Aperio, a consulting firm that specialises in the social sector with a focus on strategic planning, partnership and social enterprise.
I recently left Aperio to join LIFT, and am very excited about the potential for venture philanthropy to have a meaningful impact on the health and productivity of Canadians.
What's the coolest part about your job and what's the biggest challenge?
It's hard to say what the one coolest part of my job is, because getting paid for work you enjoy is cool in and of itself! But I think what gets me the most excited is helping organizations to move beyond their comfort zone. Our work involves asking some tough questions and it's exciting when you are working with a team and the light bulbs start going on.
I think the biggest challenge is saying no to organizations that are doing excellent work but that are not a right fit for our support. Given the nature of our support, we have to be selective with the organizations we work with and unfortunately that means saying no to lots of great organizations.
What advice would you give to a job seeker looking for meaningful work?
Find your passion. I get a lot of people asking me how to move into the non-profit sector. The starting point is always to figure out what issues or areas you are passionate about and go from there.
Informational interviews are key. Not only can they help you tap into potential opportunities, informational interviews can help you figure out what you want to do in your career and, as important, what you don't want to do!
What can you identify as the biggest opportunity in your sector right now?
There are a number of interesting opportunities in the sector right now. A big one is the recognition that the traditional ways of working aren't making enough of an impact, quickly enough, so there is a real need and appreciation for innovation right now. From a technical perspective, we are seeing a greater focus on measurement and evidence- based practices to inform social programming, and partnerships and integration to better serve clients.

Want more curated content delivered straight to your inbox?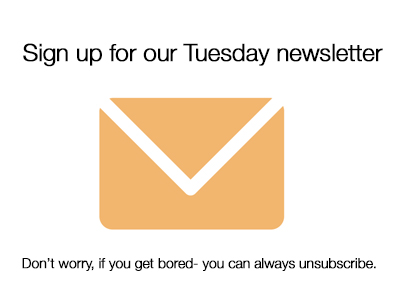 Follow us on twitter @b_meaningful and like us on Facebook