Susan Heaney. Director, Marketing, Communications & Development. The Sustainability Consortium
Career switcher, Susan Heaney, shares advice and her story about switching from the corporate sector to nonprofit.
From a decades long corporate career at Avon to the Director of Marketing, Communications and Development at the Sustainability Consortium, Susan Heaney transitioned almost seamlessly from the corporate world to the nonprofit sector. For those looking to follow in her footsteps, Susan's story is a helpful reminder of the importance of leveraging your past corporate experience, making connections and matching mission with your passion. Read on to learn how she did it and what advice she has for others.
How did you get your current job?
I had a decades-long corporate career in the areas of corporate responsibility and communications, including nearly 16 years at Avon Products, Inc. and the Avon Foundation.  During a period of restructuring in 2013, I happily accepted a severance package and took the opportunity to assess what I wanted to do next. For about 18 months I was fortunate to have consulting projects come to me through past contacts. 
However, in my heart I am a team player and knew I wanted to join an organization with a mission focused on one or both of my personal passions:  the environment and women's issues.  During my consulting period I constantly checked job listings, and came across the posting for the opportunity at The Sustainability Consortium.  The CEO at the time was Kara Hurst, whom I knew for many years from her time at Business for Social Responsibility (BSR).  The job was based in Tempe, AZ, but I threw my hat in the ring anyway, knowing that Kara herself worked from home in Brooklyn, NY.
My application was reviewed by the HR team, and, according to Kara, when she received the resumes of the finalists she saw mine and said "Of course – Susan!" After several months of HR processes, including 1 in person and 7 virtual interviews, I received the job offer and joined TSC, working from home in New York City – not Tempe, AZ — in July 2014.
How did your previous work or life experience prepare you for your current job?
I like to say I have a business mind and an activist heart.
All experience is good experience, and everything you learn is valuable if you know how to apply it.  My current job is a "perfect storm" for me – it leverages my professional expertise, my passion for sustainability, and my long experience in consumer products.  My corporate experience and business mindset allows me to understand what the TSC Member organizations need, and my experience at the Avon Foundation and working with many nonprofit partners gives me insight into the needs of the nonprofit partners of TSC.  I can see "life" from both sides.
Also, I have had a passion for environmental sustainability from my youth, back when it was called "ecology."  I wrote a poem based upon "Silent Spring" in junior high, and in high school I helped start the Ecology Club, which launched recycling in the school system.  I also participated in Earth Day events starting in my 20s, when I first moved to New York City.
All experience is good experience, and everything you learn is valuable if you know how to apply it. 
Why did you switch into nonprofit and has it been a hard transition?
I had a long and wonderful corporate career, with some truly extraordinary experiences.  My final role at Avon was as Executive Director of Corporate Responsibility, and it was an amazing opportunity to help drive change within a Fortune 500 company.  However, it was time to find a way to really give back fulltime.  Now I am in the fortunate position of having a job where all my colleagues share the same mission, and instead of being a lone voice in a corporate environment, I am part of an entire team committed to making a difference full time, every day.  I am not pushing water uphill – I am swimming with a team!
…instead of being a lone voice in a corporate environment, I am part of an entire team committed to making a difference fulltime, every day. 
What advice would you give to a job seeker looking to transition from for profit to nonprofit and vice versa?
Moving from for-profit to nonprofit is a bit easier because the experience and training gained at a corporation are usually high caliber simply because corporations have more resources for training and professional development. Also, in corporate life there are usually concrete goals, objectives and metrics against which you are measured.  Large nonprofits often function in this manner, but smaller ones often do not have these processes and disciplined approach.  All organizations – for profit and nonprofit – need to be well run, and core business skills are a valuable asset.  You need to achieve your mission, but you first need to run a successful organization.
In trying to move from nonprofit to for profit, one must demonstrate skills and understanding of the business world and the specific goals of the company of interest.  CSR jobs usually cover diverse areas – environmental and social issues – and often in a nonprofit org the focus is one or the other.  Businesses are also often larger and more complex than nonprofits, and knowing how to function in a larger organization is important… how to network, build allies, be visible, gain support, earn trust.
Anything else you want to add about working in nonprofit that we didn't ask you?
Be sure the mission matches your passion. 
Be sure the mission matches your passion.  There is nothing better than getting up every day to work on something you care about.  There is nothing more draining than spending your time and talent on something you do not value.  As Joseph Campbell said, "follow your bliss."  Just make sure you have the skills and expertise to make it a success!
Like what Susan has to say? Follow her on twitter @SusanHeaney

Want more curated content delivered straight to your inbox?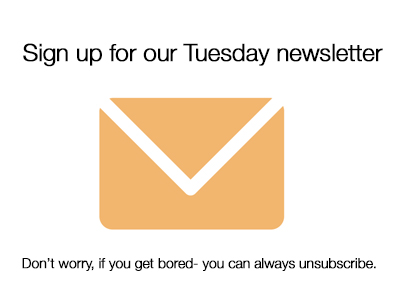 Follow us on twitter @b_meaningful and like us on Facebook