Shane O'Connor, Communications Advisor, FedEx Global Citizenship
From a program coordinator for the Muscular Dystrophy Association to a full time minister- Shane O'Connor has had a non-traditional career path. What started as a night job at a FedEx operations facility has turned into a fulfilling career as a CSR leader. His story is a good reminder that there's no shortcuts to hard work or formulas for success. It's about commitment, dedication and being open to opportunities, because you never know where they may lead you.
What does your job entail including what a typical day might be like? 
I'm based at our headquarters in Memphis, TN. A day might start with a conference call at 6am my time with NGO representatives and FedEx team members in Mumbai, India to review a CSR initiative in that market. That call will catch them at the end of their work day. After the call, I may spend a couple hours reviewing and editing grant proposals received from NGOs around the world. That review time could be followed up by a couple phone calls with nonprofit representatives to clarify and bring focus to ongoing or potential collaborative efforts.
Then, lunch at my desk and a chance to catch up on social media. This is a great time to read-up on what's going on in my field and to connect with others in the same line of work. Sometimes I'll go out and meet for lunch with a person I am mentoring.
After lunch, I may spend some time working on an upcoming presentation. That preparation could be followed up with a conference call with a nonprofit we've worked with for many years, evaluating the outcomes of current initiatives. Then, the rest of the afternoon could be devoted to sending out a large stack of handwritten "thank you" notes to team members who have volunteered their time and expertise in support of our corporate volunteer initiatives. Later that evening, I may close out the day with a late night conference call with my colleagues in the Asia-Pacific region as they get ready to start their day.
Can you briefly describe your career path and how you got your current job? 
I majored in public relations and Latin American studies in college. My first job out of college was as a program coordinator for the Muscular Dystrophy Association. I led fundraising efforts and managed a local market Jerry Lewis Labor Day Telethon. From there I went to seminary and was a fulltime minister for six years. Then, I decided on a career change and went back to university. I worked nights at a FedEx operations facility in Memphis and earned two graduate degrees in education. While in graduate school, I moved into a career at FedEx as a training specialist in worldwide customer service training.
An opening came up in the FedEx global citizenship department and I applied for it. What helped me get hired was my strong communications background, leadership in professional organizations, broad educational background, strong work history, and reputation for being an "all-in" kind of person.
My first job in the department was running our enterprise-wide United Way campaign. Within five years we increased our annual employee giving totals from $4 million to $10.4 million. United Way of America recognized FedEx with their Spirit of America Award, given to only one company each year.
Around that time, we began to significantly expand our strategic philanthropic initiatives outside of our headquarters' community and the U.S. to other regions around the world. I made my passion for international affairs known and began facilitating our non-US grant making activities. I also managed our entrepreneurial education programs, expanding their reach to 50 countries, and grew the reach of our road safety programs to ten countries.
My next move was to work with our disaster response initiatives, supporting global organizations including the Red Cross and The Salvation Army. FedEx has been recognized by both of these nonprofits, and other international relief NGOs, with their highest awards and accolades for corporate commitment and support.
A couple years ago, I moved on to facilitate our global road safety and sustainable transportation initiatives. I represent FedEx on the UN Global Road Safety Collaboration and work with the Global Alliance of NGOs for Road Safety. I manage child pedestrian safety campaigns in 10 countries with Safe Kids Worldwide and sustainable transportation initiatives in four countries with an organization called EMBARQ.
What's the coolest part about your job and what's the biggest challenge?
The coolest part of my job is managing the international expansion of our CSR efforts. Getting to work with colleagues and NGOs in Asia, Latin America, Europe, Africa and other regions of the world is pure delight. I love figuring out how to replicate around the world the success we have found with a program in one country. While I am thrilled with occasional opportunities to represent FedEx outside the U.S., it excites me to simply be on a conference call and hear multiple accents!
My biggest challenge is having multiple priorities. I have a passion for making whatever I am working on to be the very best that it can be and as successful as possible. That said, I often have to remind myself of the Stephen Covey quote: "You can do anything you want, but not everything." So, I stay focused on outcomes, expecting a lot from the NGOs we work with, and making sure that our limited corporate resources have the greatest positive impact possible.
What advice would you give to a job seeker looking for meaningful work? 
Well, of course, the first thing I would do is to send them to Bmeaningful! In addition, I would advise them to check into professional development and CSR thought leadership organizations including the Boston College Center for Corporate Citizenship, the Association of Corporate Contributions Professionals, and the US Chamber Foundation. I would also encourage them to look at some NGO "umbrella" organizations including InterAction and United Way. These organizations have hundreds of member NGOs and may serve as a great place to start looking around for organizations involved in humanitarian work in specific areas of interest.
Also, getting some work experience at an NGO may be especially rewarding and developmental. Early in my career, with the Muscular Dystrophy Association, I had the opportunity to have very broad experiences serving in many different roles. Due to minimal resources at many NGOs, one learns to be resourceful and creative. Such work builds a great portfolio of experience for someone who may desire to work in the corporate social responsibility area.
What can you identify as the biggest opportunity in your sector right now?
FedEx is in the transportation sector. With a growing middle class in many developing countries, and the influx of relatively inexpensive cars and other kinds of motorized vehicles, road accidents are becoming one of the leading causes of death worldwide. Nearly 1.3 million people are killed each year in road accidents and as many as 50 million are injured. One of the greatest opportunities for FedEx, and other transportation companies, is to share our road safety expertise with NGOs working in this field. The United Nations launched a Decade of Action for Road Safety in 2011. Through supporting this effort and other road safety collaborations and organizations, the private sector can play an important role in helping reduce the number of people getting killed and injured on the world's roads.
FedEx has supported child pedestrian safety programs with Safe Kids Worldwide for more than 15 years. We have engaged the volunteer support of more than 16,000 FedEx team members and have helped reach more than 10 million children in 10 countries with lifesaving road safety education. We continue to support Safe Kids and many other road safety NGOs in their efforts to save lives and prevent injuries around the world.

Want more curated content delivered straight to your inbox?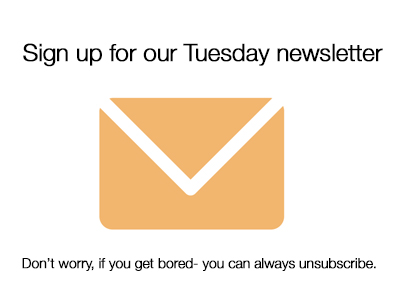 Follow us on twitter @b_meaningful and like us on Facebook