5 surprising facts about CSR jobs
If you're looking for a corporate social responsibility (CSR)  job, you already know that every company has a different approach to CSR. This variety makes it challenging to know what companies need and how to position yourself for success.
And if you're looking to switch into CSR, you may be wondering what skills are most sought after and what kind of experience and background will help you transition into your dream job.
To help understand what type of jobs are available and what employers are looking for, Bmeaningful did a study of 50 recently posted CSR job descriptions and found five surprising facts about CSR jobs.
FIVE SURPRISING FACTS ABOUT CSR JOBS:
1. The majority of CSR jobs are in the sustainability field.
We found 56% of jobs included "Sustainability" in the job title and 44% of jobs required an environmental background or experience in that sector.
2. The two most sought after CSR skills are communication and interpersonal.
Regardless of the type of CSR job, 90% of jobs require professionals with stellar communication skills including: verbal, written and presentation. Close to 80% of jobs require someone with interpersonal skills including: influencing, relationship management, collaboration, and team building
Other skills that were important were: organizational, analytical and project management.
Insider tip: consider showcasing your accomplishments that highlight these soft skills in your cover letter, rather than simply listing them on your resume.
Related: See what the VP of Corporate Citizenship at RBC Bank looks for on her team
3. Post-secondary education is a must and a third of all jobs require a Master's degree. 
When it comes to education some form of post-secondary education is almost always required, and almost a third of all jobs required an advanced degree, typically in the form of a Master's degree.
4. Knowledge set ranges from strong business acumen to PR. 
Whether it's an MBA or strong financial skills, business acumen is a common requirement. The numbers also revealed that 23% of jobs required a PR/Marketing background, to help companies promote the good their doing.
5. Current CSR roles rarely require non-profit experience.  
Only a small fraction of jobs, about 3%, required NGO experience or knowledge. But in a sector that is seeing greater collaboration and partnerships between the corporate, government, and non-profit sectors we expect that cross sector experience will take on greater importance in the future.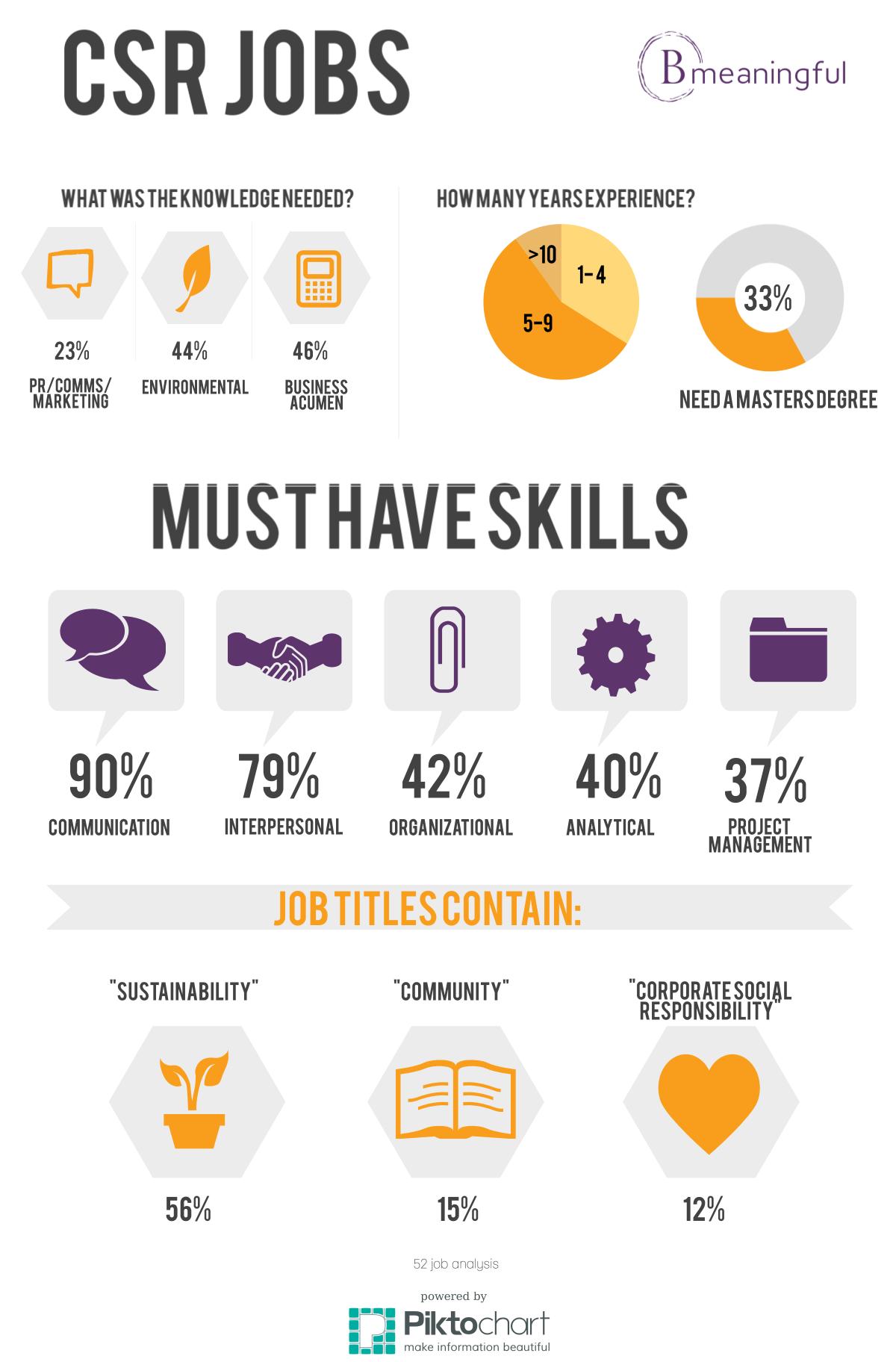 What surprised you most? Are you seeing other trends? Let us know in the comments below.

Want more curated content delivered straight to your inbox?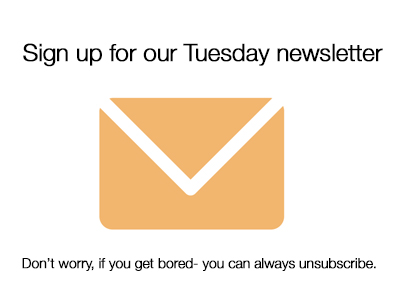 Follow us on twitter @b_meaningful and like us on Facebook