Janet Taylor. Account Manager. Summerhill.
What do you do at Summerhill?
I'm the Account Manager at Summerhill Impact, our non-profit arm. I work on stewardship programs focused around recycling and waste management – making sure waste is being curtailed, reduced and managed properly so that it doesn't have a negative impact on the environment.
What does your job entail? 
The Account Manager position is a hybrid role – straddling both sales and program management. It involves generating new business and running really exciting programs. It's a combination of using creativity to come up with the best way to run a program or quickly figure out a solution to run the program better. It also involves checking in on the work plans you've created to provide quality control for your programs. Ultimately, it's a mixture of being very organized and flying by the seat of your pants.
How did you get your job?
I finished university with a dual degree in geography and psychology. I was interested in helping people and passionate about the planet, but that didn't necessarily point me in the direction of any specific career. Going directly into psychology or geography just didn't feel right and a friend of mine recommended I look into Summerhill. I went in for an informational interview and got hired to be a representative for one of their programs. After that first job, I got to know the organization more and vice versa, so when the program ended they kept me on and I've continued to move up through the organization ever since.
What's the best part about working here?
There are a lot of really good things about working here – but in general that I can be really proud of the work I do on a daily basis. There's a lot of emphasis on working hard- but it's not just about working hard for your paycheque, it's about working hard for the environment and to have fun too.
Any parting words of advice for job seekers looking for meaningful work?
Don't settle- have faith that there really is a good fit for you. I know a lot of people who came out of university and got "a job" and then shortly thereafter I noticed people quitting their jobs and not knowing what to do with their lives.
Interested in learning more about the culture and meeting more of the the people who work here?
Read our interview with the President of Summerhill, Ersilia Serafini. 
Meet Jenna Bentley, Program Director
Meet Stephanie MacMillan, Graphic Designer

Want more curated content delivered straight to your inbox?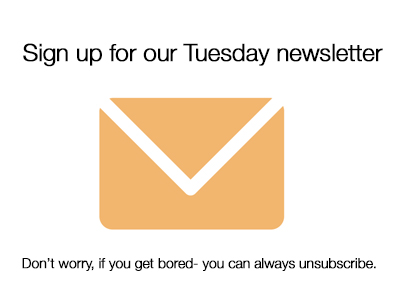 Follow us on twitter @b_meaningful and like us on Facebook