Heather Lang. Director of Institutional Relations. Sustainalytics.
Experts in corporate social responsibility: Heather Lang's career story shows us the benefits of growing within an organization and how by finding the right company you can marry your passion with your career. An activist at heart, she pursued her interests in social and environmental causes and found a job that allowed her to engage the corporate sector on issues that align with her passion and values. Heather got into corporate social responsibility in Canada during it's early days and grew her career as the sector grew. In it for the long run and for all the right reasons, Heather's a model example of a CSR professional. We need more Purple Sheep like her!
Can you briefly describe your job? 
I am the Director of Institutional Relations for Canada. We're an environmental, social and governance (ESG) research provider and consultant for investors who are looking to understand non-financial risks and opportunities related to corporate environmental and social and governance performance.
What's a typical day like?
There's no typical day at Sustainalitycs, and that's what keeps me so engaged. Obviously there are core aspects to my job, to grow our business and to bring in new clients; it's a sales and business development role, but we all have our hands in a lot of different projects.
How did you get your current job?
I always knew I wanted a meaningful job but I didn't know what that was exactly. I was interested in international development and environmental issues and knew that I wanted to have a job that was aligned with my passions and values.
When I graduated it was early days for CSR (corporate social responsibility), especially here in Canada. I was an activist at heart but I felt that there was a real opportunity to engage companies and to work together to help them improve their social and environmental impact. I started networking with anybody who was involved in that type of work here in Toronto. Eventually I met some analysts who were working here and they sent me some job postings as they came up and eventually I got my foot in the door and now I've been here for 10 years.
How big is the team you work with?
There are about fourteen of us on the Institutional Relations team globally, but I am the only person in this role in Canada. But it's very collaborative- we don't work in silos and there's a lot of interaction between the different teams. I work closely with colleagues in the US and globally, across various teams including Client Account Managers and Research Analysts.
What advice would you give new grads looking for a meaningful job?
1. Network, network, network. There are more roles available now than when I started, but there are also more qualified people looking and applying.
2. Pick up contract work, consulting work, internships, and/or volunteer work, just to expand your network, get some relevant experience and to get a foot in the door.
3. Be open-minded. There can be a tendency to walk into this industry and see issues as black and white, and views can become dogmatic. But to be successful you really need to appreciate all the shades of grey and understand the challenges that companies, investors and other stakeholders face.
What is your proudest moment while working at Sustainalytics?
Completing the Newsweek Green Ranking for two consecutive years which you can see hanging on my wall. It was an incredible way to engage companies, and I liked that we had the opportunity to present our findings in the public domain and not just to our clients.
What are you most looking forward to in the next year?
I am looking forward to continuing to develop my insights on how we can best support our expanding client base. There's still so much I can learn here even after 10 years with Sustainalytics.
What is your biggest challenge?
Multitasking managing the constant flow of emails and endless list of tasks that I have to stay on top of. I am quite good at prioritizing, but there's always that fear that you've let something important slip through the cracks.
Work-life balance is another big challenge, especially now that I'm travelling more; that puts strain on the amount of time that I can spend with my family at times. But I can make up for it with flexible hours other times as needed.
What do you like about working at Sustainalytics?
I like that I never get bored and am constantly challenged. I love where I work (the physical environment) and the people that I work with. It's an amazing team from all different backgrounds- but we're all like-minded in that we've made a very concerted decision to align our values with the work that we do.
Interested in learning more about Sustainalytics?
Check out our Behind the Impact profile showing you what it's like to work at Sustainalytics in Toronto.

Want more curated content delivered straight to your inbox?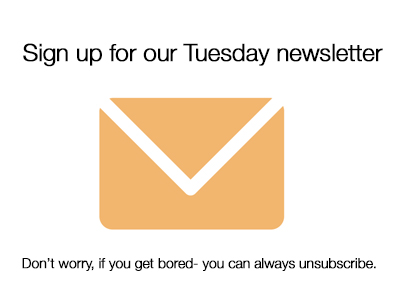 Follow us on twitter @b_meaningful and like us on Facebook