John Paul de Silva. Founder and Managing Director. Social Focus Consulting.
Most entrepreneurs don't follow rules. They also don't wait for people to tell them what to do. They take initiative and get stuff done. And that's precisely what John Paul de Silva, Founder and Managing Director of Social Focus Consulting did. Not one to wait for opportunities to come to him, John applied his entrepreneurial and creative spirit to the unique challenges of starting his own consulting firm in the non-profit sector. Read on as John describes how resilience and business acumen propel his practice to greater heights.
1. Can you briefly describe your job and what a typical day is like?
I'm the Founder and Managing Director of Social Focus Consulting. As the only full-time employee of a social-purpose start-up I have multiple responsibilities, including overseeing projects and people, engaging stakeholders through social media, and conducting business development for our next projects.
2. How did you come up with the idea for your company?
I was completing my MBA at Queen's University in 2010 when I participated in a case competition featuring a non-profit client. I was blown away by the experience because it took strong creative skills, skills that I value, to develop a strategic solution that took into account the client's limited resources.
I enjoyed the experience so much that I approached the non-profit after the competition to initiate a full-term project. From there, I started another project also featuring a non-profit client. While I was engaged on both projects, I was also looking for full-time work. Frustrated from the lack of opportunities in the wake of the recession and also being told in interviews that I didn't have the right experience, I decided to form my own consulting company that focused on non-profits.
Influenced by my own experience of looking for full-time employment after graduation, Social Focus is staffed in part by business students, which provides them the opportunity to acquire professional experience and to showcase their knowledge, all while contributing to great local causes.
3. What's one thing most people wouldn't expect to hear about having a meaningful job?
There still needs to be a business need behind the work you do. You may be driven by purpose, but your role or organization must provide a solution to a business problem, otherwise it's not financially sustainable.
4. What skills or personal qualities are important to have to be successful in your role?
• Excellence: providing outstanding value and generating results for our clients
• Resilience: as a start-up we are met with ongoing challenges that affect our ability to grow. Being able to learn from mistakes and stay positive ensures our long term growth
• Innovation: finding ways to maneuver around obstacles is key
• Relationship building: providing value to all of our stakeholders including consultants, clients, partners, and the general public is an ongoing process
• Fun: all work and no play makes John Paul a dull boy
5. What do you look for when you hire?
• Someone who is strong in at least one of the of the following skill-sets: analytical, communication, creative, organizational
• Fit in terms of skill-sets with other team members and alignment with Social Focus Consulting's values
Quickfire:
Favorite Interview Question? When was the last time you failed and what did you learn from that experience?
Best thing about your job? The people!
Biggest Challenge? Being the only full-time employee.

Want more curated content delivered straight to your inbox?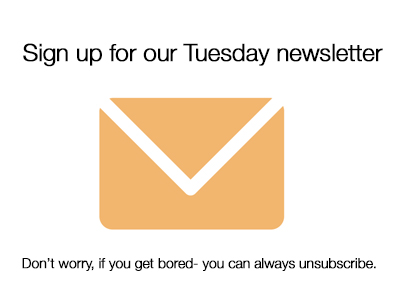 Follow us on twitter @b_meaningful and like us on Facebook