Inside Rise Asset Development
Behind the Impact: Throw your typical banker stereotypes out the window, and let us introduce you to the people and culture at Rise Asset Development (Rise).  Rise is a non-profit that provides micro loans and business support to people with mental health and addiction challenges. Rise is at the intersection of non-profit and microfinance, giving out small loans with big impact.
 In 2009 Sandra Rotman donated one million dollars and founded Rise. Partnering with the Rotman School of Business, Rise provides access to investment capital for entrepreneurs that wouldn't otherwise qualify for a standard bank loan.
In collaboration with the Centre for Addiction and Mental Health, Rise "supports a population with untapped potential, people who want to start up a business but wouldn't be able to get financing from another organization"- says Sally Wilkie, Program Manager. "We offer a real alternative to getting back into the workforce" helping empower entrepreneurs to build successful, sustainable businesses.
The impact of Rise's loans goes beyond traditional metrics like businesses launched, dollars loaned and mentors matched. There's also important results that aren't as easily measured, like increased confidence and socialization for their clients.
In order to ensure longevity and maximize impact, Rise operates like a business in many respects, including managing the risks as a lender and reporting on financial outcomes. Operating on sound business practices helps ensure that Rise is a sustainable non-profit and well positioned to be able to help as many clients as financially possible.
Work Environment
Rise's office is embedded inside the Rotman School of Management. It's a small tight knit team of five full-time staff in Toronto, with other staff located across satellite offices in Ontario, including London, Ottawa and Kingston.
Rise also relies on a strong volunteer base, including many Rotman alumni and faculty, some of whom serve on the volunteer investment committee, which is kind of like Rise's version of Dragon's Den. The investment committee meets monthly to review which loan applications will be funded.
"The feeling of telling someone they got approved for a loan is without a doubt the greatest feeling I've ever had professionally. Clients come in and can get a loan for $2,000 and they are more grateful and more committed to the process than anyone I've ever seen", says Ari Cohen, Loan and Outreach Officer.
Loan Officers are Rise's front line workers. They engage with potential clients, helping them put together a business plan, cash-flow statement or anything else they need to make their loan application. Other times the Loan Officer is just there to chat.
The People:
It's no surprise that most of the staff at Rise have MBA's, it takes business acumen to put together a business plan, cash-flow statement or provide advice on the viability of a potential client's venture. But despite the head office being located within the walls of one of Canada's top business schools, an MBA isn't a prerequisite for working at Rise, you just need a really good understanding of business in general.
Everyone at Rise shares a love of business and a passion for helping people achieve their dreams. "Getting to work with businesses and having an opportunity to contribute to people's success and help realize their ambitions"- Jodi Butts, on best thing about working at Rise.
Culture:
For the most part, it's a 9-5 job, which allows team members to focus on their families outside of work. The dress code is casual, depending on the day and who they're meeting.
The day to day work at Rise is very collaborative and team oriented. The result is a supportive environment where the team can rely on each other's strengths and skills to add unique value. Whether it's opinions on a grant proposal or reviewing a client's business plan, good ideas are person driven not position driven. Wilkie adds on culture,  "Everyone is here because they love what they are doing and really believes in what rise does".
Want more curated content delivered straight to your inbox?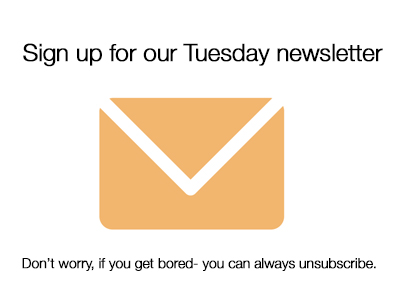 Follow us on twitter @b_meaningful and like on Facebook