Kendra Kerr. Coordinator, Community Development. Maple Leaf Sports and Entertainment Foundation
Young Professional Series: Kendra Kerr has what many would say is a dream job working for the Maple Leaf Sports and Entertainment (MLSE) Foundation on their Community Development Team. Helping Toronto's most iconic sports franchises, like the Raptors and Maple Leafs, give back to their communities is as fulfilling as it is cool. Regardless of where your sporting loyalties lie, you can't help but root for this team (MLSE Foundation). As Kendra tells us, getting a job in the meaningful space is about passion, skills and sometimes a bit of good timing. Read on to know more about what Kendra does to support the MLSE Foundation. 
Can you briefly describe your job?
As the Coordinator of Community Development for the MLSE Foundation I am responsible for a number of community impact initiatives. I handle everything from the refurbishments of local ice rinks, basketball courts and soccer pitches, to multi-year sport partnerships. I am also involved in direct implementation programs that focus on skill development in coaches or community athletes.
What is a typical day like? 
It's never the same! One of the best parts about working with the MLSE Foundation is the range of projects we work on. One day I could be sitting in a boardroom discussing the strategic direction of our community investments, and the next day I could be executing a launch event at a local basketball court that we refurbished.  Because of the nature of the work that we do and the partners we involve, I spend quite a bit of time visiting refurbishment sites within Toronto, that also means I spend about 50% of my time working to make sure all the backend coordinating that goes into a refurbishment is complete. It's varied and I love it!
How did you get this job? 
Getting this job was really a "right place, right time" kind of situation. I was working for an enterprising NGO, but was starting to feel like I was ready to move on and grow my skill set. The MLSE Foundation was one of the partners that funded a program I used to work on, so when I heard they were hiring for what's now my current position, I set up an informational interview with the hiring manager. It was important for me to understand and feel confident that the role was right for me before I decided to make the move and apply. Luckily the job sounded right up my alley, so I applied, interviewed and the rest is history.
What advice would you give someone looking to get a meaningful job? 
It's much easier to find a job in a field you are passionate about. Understand HOW you want to give back and WHY. It makes it easier to narrow down the organizations that align with your personal values.
What's one thing most people wouldn't expect to hear about having a meaningful job? 
It's hard work! Most people think that moving to the NGO sector means that you will have less stress, but that just is NOT the case. Burnout in the non-profit world is real.
What skills and or qualities are important to have to be successful in your role?
Flexibility, creative problem solving and passion for the brand.
Quickfire: 
Best thing about your job: Making a difference in the local community.
Biggest Challenge: Choosing which great projects to invest in. It's always a hard choice.

Want more curated content delivered straight to your inbox?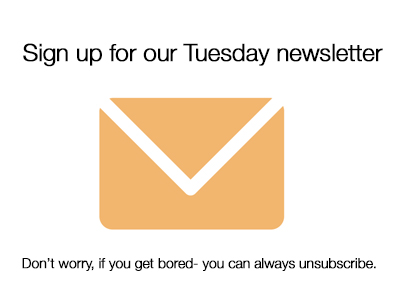 Follow us on twitter @b_meaningful and like us on Facebook