Casey Dilloway. Co-founder. Community Sourced Capital.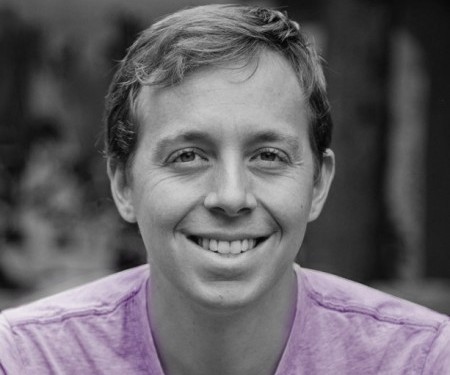 Meet Casey Dilloway, Co-founder at Community Sourced Capital, where he helps local communities make meaningful investments in local businesses. Casey's go-getter attitude is a classic Purple Sheep trait, a relentless commitment to having as much positive impact as possible. Read on for more of Casey's story.
Can you describe your company and what you do in a nutshell?
Community Sourced Capital builds innovative financial systems for communities. Our work right now involves lending money to small businesses using capital sourced directly from a business' local community. It's no coincidence that we're doing this work at a time when most small companies struggle to access traditional capital. These companies employ half of America, they add character to our communities and they embody the American entrepreneurial spirit. So we have plenty of reason to make loans to these businesses. And that's what we do.
How did your past life and work experiences help get you to where you are today?
I've always been a go-getter who likes to take on any project thrown at me. I think that kind of attitude has given me a wide range of talents from administrative to big project planning. I also look for people with a range of talents when thinking about how to grow my team. It's important that people can transfer their skills up and down a range of mundane to complex tasks. I have always had a positive attitude about my work no matter what I was doing, and I think people like working with me because of that!
What's the most fulfilling part of your work? 
My work is more closely associated with the lender side than the business owner side, so I love it when lenders tell us how much they love putting their money to work for a business in their community! Because I spent a lot of time building the system for lenders, I like knowing that I am making it easy for people to put their money to work in a meaningful way to them.
What advice would you give someone looking to get a meaningful job?
Get out of the house and start talking to people! Buying someone a cup of coffee is a worthwhile investment. Ask really hard questions when meeting people so that even if you don't make a potential job connection from a meeting, you are at least learning something for a future interview! Approach networking with the goal of creating mutual value for everyone involved. Get deep in conversation so you can explore what's meaningful to someone else, and so they can understand what's meaningful to you.
What's one thing people might not expect to find on your resume? 
I used to work in human resources for a trucking company. The work itself was not that interesting to me, but I absolutely loved the people I worked with, and that made it an amazing, amazing job.
What's one trend you are seeing that will impact your sector in the next 5 years? 
New organizations are getting "flatter" which means that new team members might have the same creative influence as someone who has been with the company for a long time or even since the beginning. Embrace that challenge because really great organizations are made of really great people, not many different job titles.