Ersilia Serafini. President. Summerhill.
Experts in CSR Series: We love meeting successful, down to earth professionals who've built their careers at one organization. While job hopping may be the current trend for most companies, it's quite the opposite for Ersilia and most of the team at Summerhill. From Field Rep to President, read on to know how Ersilia did it and how Summerhill builds a culture of impact.
What is a typical day like?
My role straddles operations and business development in the company, and it's more like a typical week. A week could be made up of meeting with clients, new business development, making connections on new opportunities to going through budgets, finances and figuring out how we're doing month to month.
How did you get your job?
I met the founder of Summerhill in my last year of undergrad at U of T (I did a double major in biology and environmental science). He was a guest lecturer in one of my environmental health courses and was hiring grad students to work for the summer on a program called Car Heaven- encouraging drivers to be more fuel efficient. I started at Summerhill as a Field Rep, talking to people across Ontario at community events and gas stations about their old cars… while wearing angel wings. I loved it!
I stayed on after that summer and started managing some of the other programs Summerhill was running and even pitching my own ideas. I had a lot of flexibility gaining experience developing budgets, writing proposals, and running the programs and operations all at once.
I moved through to leadership roles as the organization grew and started managing teams. I then managed the nonprofit side of Summerhill as the Executive Director for a number of years. Four years ago, I became President of Summerhill.
What qualities do you look for when you hire?
I personally look for people who are proactive and take initiative- people who have the drive, passion and the ability to go above and beyond what is actually asked of them. Because our company is so dynamic we're not overly bureaucratic or process driven, so if you're used to that it can be difficult to integrate.
To succeed here, it really requires you to be self starter and have a go-getter attitude. We operate at a super fast pace, so the individuals that succeed here aren't waiting for anyone to ask them to do something. They're identifying the opportunities and bringing it to the attention of their manager or they're asking their neighbour if they need help on something. We have a lot of autonomy here, so we expect and require that people be independent but also work within a team.
What is your proudest accomplishment. 
It's really the people at Summerhill that make this place, so any work that I do, mentoring, coaching, and bringing people through the ranks is a big part of what drives me. A majority of our staff started in some capacity in a Field Rep position, so the fact that we've been able to  create amazing impactful careers is my proudest accomplishment. It's close to my heart because I started as a Field Rep, so I'm proud that promoting from within is a core part of who we are 13 years later.
Describe your biggest challenge? 
Maintaining a strong culture in the face of growth is always a challenge. We've ebbed and flowed in terms of numbers over the year, so when you go from 15-30-65 people you have to put more process in place but also balance that with autonomy that we love.
The second challenging piece is related to the sector in general. Energy efficiency is a highly regulated market, so balancing our desire to be innovative and grow, while working within the constraints of governments and existing funding mechanisms.
Any parting words of advice:
Be as proactive as possible and don't get consumed by titles or status early on in your career.  Follow your passion and dream, regardless of the role you are taking it will lead you somewhere if you are driven by it.
Interested in learning more about the culture and meeting more of the the people who work here?
Meet Janet Taylor, Account Manager
Meet Jenna Bentley, Program Director
Meet Stephanie MacMillan, Graphic Designer

Want more curated content delivered straight to your inbox?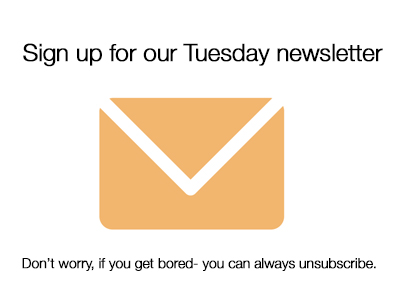 Follow us on twitter @b_meaningful and like us on Facebook