The #1 Most Underrated Tip for Networking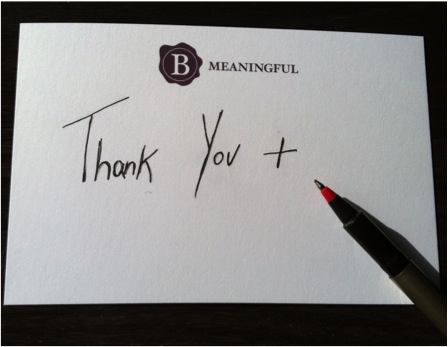 We've all been there, standing awkwardly at a networking event trying to make connections in between bites of hors d'hoeurves. Sometimes it even feels like a game – points for how many business cards you collected or people you've met. Regardless of how you feel about networking, when looking for a job networking is essential. The one-on-one meetings we have will be key to our future job-landing success.
You can look up lots of tips and tricks for networking, but what the tipsters often don't tell you is the most underrated aspect and most important tip in networking…
The Thank You.
Whether it's a new contact, an acquaintance, a friend, or a friend-of-a-friend, it's important to show our gratitude for the help we receive.
But a simple thank you shouldn't be the end of your encounter.
What's need is what we call the Thank You+. This is when you follow-up with your contact to let them know how you used their advice or what happened with the introduction they gave you.
Most people we network with will go out of their way to help us in our search for a meaningful job, so it's important we show our gratitude for their efforts.
Small actions can have a big impact. One small action, a follow up, makes a big difference. It's easy to get caught up in our own job hunting lives and forget that an hour of time or an introduction, was someone going out of their way to help. Show them you appreciated their time and they'll certainly be more inclined to answer any follow-up questions in the future if they remember the encounter as a positive one.
For bonus points, handwrite your Thank You+ note.