What Companies Doing CSR Can Learn From Non-Profits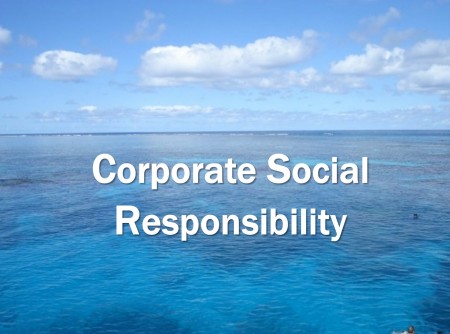 Companies often look to other industries for inspiration. Take new start-up, EatWith for example, it's looking to become the next Airbnb for the restaurant industry. Instead of looking at other for-profits for ideas, a secret source of innovation for companies doing Corporate Social Responsibility (CSR) should come from non-profits. Charities are constantly thinking about how to demonstrate impact, as it's one of their main objectives to demonstrate how donors' funds are making a difference.
Communicating the impact of your CSR program is one of the biggest challenges and opportunities for companies to embrace. According to Cone Communications's 2013 Global CSR Study, 91% of consumers want to hear about CSR efforts but only 22% think companies are having a significant positive impact on social and environmental issues. Consumers are no longer accepting lip service to CSR goals and initiatives. Gone are the days when it was good enough to write a cheque to a cause and tell your shareholders about it. Consumers now expect transparent, authentic and honest communications about CSR purpose and impact. CSR teams should look to non-profit superstars for a dose of inspiration and lesson in demonstrating impact. With 70% of consumers reporting confusion about companies CSR messages, we believe there is a real opportunity for companies doing CSR to learn from non-profits in demonstrating impact.
there is real opportunity for companies doing CSR to learn from non-profits in demonstrating impact.
Inspired by Network for Good's Three Easy Ways to Illustrate Impact– here are three things CSR teams can learn from non-profits:
1. Show, don't tell consumers impact
Don't just tell customers what you are doing, give specific examples of your CSR efforts and use stories, videos, and images to bring your examples to life. Your examples should focus on outcomes (eg. sustainable product developed or behaviour changed) and outputs (eg. reached 1000 youth), knowing that examples of outcomes will have more emotive impact than outputs.
2. Be honest about your CSR efforts
Don't be shy. Be transparent about the details related to your CSR program, like how much money you're donating, how long the partnership is, how many hours your employees' donated, and what products are new and sustainable.
3. Get third party endorsements
Leverage partnerships to enhance trust in your efforts. Showcase who you've partnered with and let their credibility add to your story.
Charity Water is a best in class example of a non-profit leveraging these principles to demonstrate impact, and it's working, they've grown exponentially in the last few years. CSR teams work far too hard not to have their programs communicated effectively. Follow these three simple guidelines for long-term success.