Liyah Babayan – a social entrepreneur, genocide survivor and refugee who's changing the world!
A first generation entrepreneur, genocide survivor and refugee New American, Liyah Babayan has seen what it takes to survive. To escape the ethnic killings in Baku, Azerbajian in the 1990's her family found refuge in the U.S. Today, Liyah has been honoured the Idaho's Hometown Hero Medal for her work highlighting the dedication towards integration and resettlement of refuges through her social entrepreneurship and advocacy efforts. Obsessed with the creative free spirit of North America and the opportunities to spark dreams into reality, Liyah shares what she's learned along the way and advice for others who want to make a difference.
What are some of the social entrepreneurship initiatives you've created?
In 2007, I launched Ooh La La! a unique consignment shop that focuses on reducing waste and harm from mass-manufactured fashion pieces and encourages eco-sensitive fashion habits such as upcycling. I recently wrote a book called "Liminal, a refugee memoir" which shares the experience of my family rebuilding our new life in America and the learning's that came from this. My passion project today is MAKEPEACE skincare line that is made entirely from organic Idaho potatoes.

What's MAKEPEACE in a nutshell?
MAKEPEACE soaps, lotions and balms are made entirely out of potatoes (something we have plenty of in Idaho) and encompass a unique giving back strategy. For every MAKEPEACE product sold, we donate a bar of soap to children and adults in refugee camps and to U.S. Veterans living in homeless shelters. One of our favourite sayings is, "When life hands you lemons, make lemonade. When life brings you to Idaho and gives you potatoes . . . MAKEPEACE".
What inspired you to start MAKEPEACE and what do you hope to achieve?
Hygiene and physical dignity is a human right, but for millions of displaced people, soap is a luxury – MAKEPEACE honours my own refugee experience and centers the current reality of 68 million displaced men, women and children. MAKEPEACE is the belief that peace making begins with ourselves, with in our communities and relationships.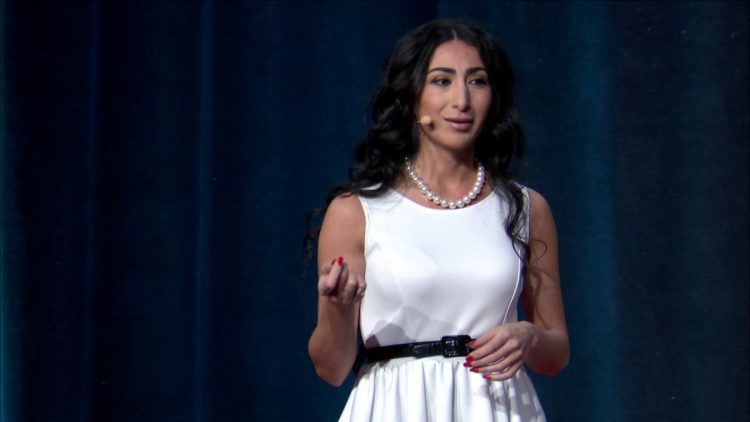 My first job ever was…
at 12 years old picking rocks from fields, then promoted to strawberries.
The skills and resources that I rely on most for my job are…
meditation, my smart phone, thank you notes and face-to-face quality conversations with our clients.
The best piece of advice I ever received is…
"you will achieve great success in anything you attempt, so attempt great things" – from my former employer Jason Robison.
Advice I have for others looking for a career in social impact…
find that place inside yourself where nothing is impossible. Go there when you face the impossible.
My greatest productivity tip is…
know when to say "no," if it can be done in 5 minutes of less do it right away, don't compromise your ethics, family values or integrity ever and always leave work at work.
Most people don't know that I…
am a huge Hip Hop head and have a weakness for sweets, candy and pastries!!!
Want more curated content delivered straight to your inbox?