Five qualities that make a candidate stand out to a CSR employer
In any job hunt, getting lost in the shuffle of candidates is a real fear for applicants and can be a frustrating experience. The social impact sector is a very attractive place and we get it – you work hard on your resume, perfecting each section to really stand out, wanting to make the best impression you can to hatch your career and engage in purposeful and meaningful work. However, listing only technical qualities for a specific role is not quite enough to really make you stand out. More than ever, employers are looking for soft skills and personality traits in their candidates. Which means, you need to highlight personal attributes and demonstrate your soft skills to make a lasting impression.
We've provided some insights with actionable tips below to help you make a difference in the world of nonprofits and social enterprises. Here are five qualities that will make you stand out to an employer, and ways to showcase them during your application process.
Passion
When your passion for a cause or position shines through, employers notice. No one wants to hire someone who applied for a position just because it will pay the bills or because it's what someone else envisioned for them to do. The nonprofit and social impact sector operates on dedicated and passionate employees and volunteers to drive their mission and make a difference. A great way to showcase passion is to list the volunteer positions you have held, and be prepared to explain why you chose to volunteer with different organizations and causes.
Passion will also help drive your career forward. When employers know you are passionate about their organization, the job and the cause, there is a greater opportunity for growth because it shows you truly care.
But passion alone isn't enough. Make sure that you are knowledgeable about the organization you're applying to! Show your potential employer throughout your application process, especially on your cover letter, that you connect with their values and mission statement.
Quick tip: Make sure your cover letter reflects the verbiage and wording on their "About Us" section of their website and Mission Statement to show your values are in alignment with the organization!
Related article: How to highlight your top skills and stand out from the crowd
Great energy
There will be times when your project may hit a roadblock or things may not turn out the way you planned. It's extremely important to nonprofit employers that you have a positive outlook when this happens. If you are a glass half full kind of person, you are much more desirable (and more pleasant to have around!). Give examples on your resume of times where you took initiative and how you've motivated yourself or others. The nonprofit and social impact sector is powered by teams and individuals giving their 100% to fight for a cause they believe in, and that all stems from the energy and attitude that's put into it.
Demonstrating that you have a can-do attitude from the very beginning of your interaction with the employer will distinguish you as someone people can depend on to get the job done. The mid-week slump never happens to you – and that's a valuable asset!
Collaborative
To succeed, you need to be a collaborative team player. When working with smaller teams, which are common in nonprofit organizations with 26% having 1-4 employees, you need to be able to bond well with others and cooperate to complete projects and achieve the overall mission. You may also find yourself working with other partnerships outside of your organization, so being able to collaborate effectively is a key quality to have.
Collaboration will also help to develop peers and colleagues in the organization. When you work with others, each member of the team contributes varying ideas and opinions that can help to expand everyone's knowledge. This will help to stimulate and challenge the entire team, leading to innovation for continuous growth and development for the organization as a whole.
A great way to demonstrate on your application that you are collaborative team player is to reference any groups that you were (or currently are) a part of, or projects that you have worked on and what the outcome was. Measurable results, and your role in achieving them, are terrific examples to showcase your teamwork skills.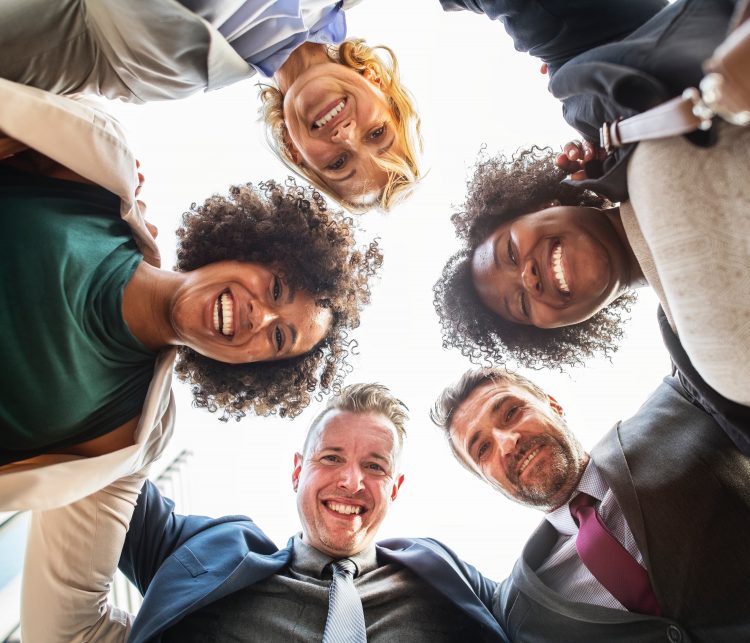 Flexibility and resilience
When things don't go as planned (and sometimes, they won't), flexibility and resilience are two key traits that employers look for. In small organizations, you will likely wear many different hats and being able to navigate and master these varying roles with flexibility and confidence is an important skill. At the same time, being able to adapt to new situations when things go awry is a crucial attribute.
The other key to success is not taking it personally when things do go sideways. Being able to turn a bad situation into an opportunity for a learning moment is an extremely difficult thing to do, but it pays off almost every time. Give specific examples on your application about how you have overcome an obstacle in the past, what the outcome was and what you learned from it. Someone who has the ability to turn a negative into a positive will continually drive an organization forward. When you get bogged down or stuck in a pessimistic mindset, you are less likely to generate innovative ideas to problem solve or create new ways to approach your ultimate goal.
Growth driven
All organizations, whether nonprofit or for-profit, want to hire talent that will be with them for the long haul. With all of the resources and time it takes to develop employees, it is important for employers to hold onto their bench strength and be able to promote internally. Internal growth and loyalty is something the nonprofit and social impact sector values as revealed by the data – 53% of employees have worked with the same organization for longer than five years.
Demonstrating to your employer that you are driven by growth within the organization will also emphasize your desire to put in the hard work to make an impact and are highly motivated to remain a loyal, committed member of the team. Show this commitment by highlighting a proven track record of jobs, volunteer positions, clubs or organizations that you have be a part of for numerous years. If you have been promoted, or been given additional responsibility during that time, be sure to make that clear on your resume and cover letter as well.
More than a resume – tell your story
Put your best foot forward by highlighting your positive personal attributes and soft skills in your application. These five qualities will help you stand out to any recruiter, but will really resonate with leaders of nonprofits and social enterprises! If you feel like you're missing some of these qualities – don't worry! Learning is what your early career search is all about, so be sure to take the time to brush up on soft skills you'd like to improve on.
Related article: How to pick between a job in nonprofit and corporate social responsibility
This article is shared by our sister company, TalentEgg, Canada's most popular job board and online career resource for students and recent graduates. Since 2008, TalentEgg has helped millions of students and recent grads hatch their careers, and has worked with hundreds of Canadian employers to successfully attract top Gen Y and Gen Z talent to join their organizations. Connect with TalentEgg on Facebook, Twitter, and Instagram for job opportunities, career advice, and more.
Want more curated content delivered straight to your inbox?