How I found my first job in corporate social responsibility after graduation 
Our mission here at Bmeaningful is to help you find and get a job with impact. So, there's nothing we love more than hearing about it when you do (and even more when Bmeaningful helps)!
We heard from Anureet Kaur, who graduated from the University of Toronto's Masters of Sustainability Management Program. Despite the challenges of finding a corporate social responsibility job, she was able to land a sustainability job and get lots of interviews along the way. 
Read below to learn more about her story landing her first job in corporate social responsibility and see how you can too.
Anureet's Story
I graduated from the Master of Science in Sustainability Management Program at the University of Toronto in June 2016. It was a period of excitement and curiosity as one of the chapter of my phase was over and another one was about to begin.
As I graduated from a sustainability program, I was eager to begin my career in sustainability and corporate social responsibility. As regulatory policies are changing in Canada, I knew that there will be plenty of jobs coming up for sustainability but I could not just rely on the traditional system of applying online and waiting for days or weeks or even months for an automated reply.
I charted out a strategic plan on how to find jobs and apply for them within this sector. I hope my suggestions are helpful for everyone, especially millennials who believe that their jobs are more fulfilling when employers provide opportunities to make a positive impact.
What advice would you have for someone who wants a job like yours?
1. Leverage on your research paper knowledge.
This tip is especially helpful for all students who are soon-to-be-graduates. A lot of programs require students to write a research paper on a topic of their interest and how it will bridge the gap between current research and academia. My masters research paper was based on Ontario's Cap-and-Trade Program and how to help the provincial government in creating an effective carbon pricing policy. Once my final research paper was completed, I emailed the paper to a couple of my university professors, professionals and companies who would be in the carbon market. Fortunately, I received a lot of positive response for my paper which landed me a couple of informational interviews, job interviews and ultimately a job! For students who are currently interviewing professionals for the purpose of adding value to their research paper; make sure you do

send

your final paper once its completed and proofread. This would show your ability to appreciate and thank professionals who have given you their time and ideas on writing a rock solid paper!
2. Be strategic in conducting informational interviews.
I contacted around 12 professionals to conduct informational interviews and met with 9 of them. That is a success rate of 75%. So what did I do that got me these informational interviews? Firstly, I created an excel sheet with different categories for (a) industries I am interested in knowing about (b) firms that operate under that industry (c) CSR/sustainability professionals that work in that firm (d) their contact information (e) and the most important factor – why would I want to contact them. Once I had my excel sheet ready, I reached out to these companies via LinkedIn, my masters program job placement officer or anyone I knew who worked in those companies. I was respectful and timely with my responses. I prepared with a couple of questions that would help me in gaining some valuable insights into the industry, the company and their role. These professionals were extremely helpful and gave me some of the best advice I could have ever gotten! I would suggest everyone to be strategic in conducting their informational interview by creating an excel sheet and reaching out to companies that may interest them. But please remember, DO NOT ask for a job in an informational interview. The kind of questions that you can ask is:
What advice can you give me during my job search process?
I am applying for a job within company x, y and z for roles x, y and z as I believe these roles would align with my particular skill set and career path. They have a great a sustainability department. I was wondering if you would have any advice in how could I add value in my cover letter that would catch the HR person's attention?
3. Don't stick with status quo requirements.
Every job that you apply online will require you to send in a resume or a cover letter. Companies could receive about 400-500 applications for one job. How would your application stand out from the rest of them? For one of the job applications for a sustainability role, I conducted extensive research into the company and how can they communicate their sustainability goals to their core stakeholders. I created a CSR report for the firm by suggesting some KPI's that can be measured and monitored for every fiscal year. I was called for an interview and the first thing the interviewer told me was that the CSR Report caught their attention as it was immediately distributed in the sustainability and marketing department. Before you send any applications, conduct a thorough research on the company and see whether there are any opportunities to showcase your skills through a portfolio, report or even a one- page infographic on how can you add more value to the organization and the role.
4. Visit Impactful websites.
There are some really great websites that you can use to apply for jobs and read some resources. Some of the resources I used during my job research were: bmeaningful.com: A Canadian based CSR and sustainability website started by two MBA school collegues and friends. I highly recommend this website as it regularly posts jobs related to social good, CSR and non profit. It also has a great blog where the founders interview professionals on how does their job contribute to the greater good of society. In addition, the website also provides an insight into some Canadian sustainability firms and their organization culture. Another website that is resourceful and content driven is the Toronto Sustainability Speaker Series that shares leadership stories of companies which have integrated sustainability into their corporate strategy. I really like their website as it has whitepapers, guides and content on different industry and how does sustainability play an integral role within that industry. It is a quite helpful to browse through the website especially when you want to prepare for a job application/interview and conduct research about the trends within that industry.
Being a good corporate citizen and embedding sustainability into mainstream corporate strategy is becoming a necessity for every company. I am quite excited with all the opportunities that will be created for millennials and everyone else who are looking to enter in this sector.
This article was originally published on LinkedIn by Anureet Kaur and edited by Bmeaningful editors.  Anureet Kaur is a Business Operations Analyst at Internat Energy Solutions Canada, a sustainability and engineering consulting firm that helps organizations in mitigating climate change risks. Anureet is passionate about helping and educating millennials about sustainability and how to create a career in this sector.
If you found this post helpful, please share it 🙂

Want more curated content delivered straight to your inbox?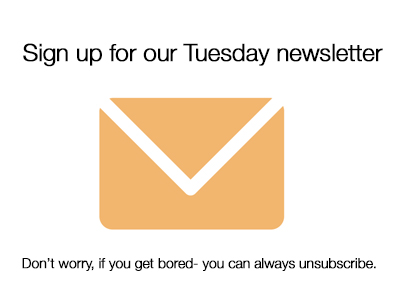 Follow us on twitter @b_meaningful and like us on Facebook