Jeremiah Brenner the Manager of Corporate Responsibility at LoyaltyOne
How do you get to become a Manager of Corporate Responsibility with a leading sustainability company? Persistence. That's the career path and advice of Jeremiah Brenner, Manager of Corporate Responsibility with LoyaltyOne. Building his skills through different work experiences and a Master's degree in the environment and sustainability, Jeremiah eventually found his perfect fit with LoyaltyOne. Now he leads a team of collaborators that deliver on the company's Community Investment, Employee Engagement, Volunteering, and Environmental Sustainability goals. Read on for more of Jeremiah's story and what it's like to be working on the leading edge of corporate sustainability.
What does your job entail and what does a typical day look like?
As the Manager of Corporate Responsibility, my portfolio consists of a variety of functions such as Community Investment, Employee Engagement, Volunteering, and Environmental Sustainability goals. As a team we work on all layers of design, development, implementation, maintenance and reporting with tracking and measurement being an incredibly important part of the job to gauge our success. Our first quarter for example has revolved around measurement as we document our carbon report and waste audits.
A typical day involves working with teams across the organization to implement CSR strategies. We have the opportunity to work with our marketing team, external agencies and HR, just to name a few.
We also work with external stakeholders like our charitable partners as we develop strategies for our giving program. This consists of volunteering on committees or at events, employee engagement as well as attending networking events.
Can you briefly describe your career path and how you got your current job?
I graduated from the University of Waterloo with my HBA. Following that I went to work for the City of Mississauga for two years as a consultant in the office of the City Manager, where part of my job was evaluating city-wide services through a four phase e3 (Effectiveness, Efficiency and Economy) program and developing reports to improve the sustainability of City services and improve environmental performance.
I was interested in the environment and completed my Master of Environment & Sustainability at Western University. I moved to Toronto to be an environmental consultant however quickly learned that I preferred the corporate as opposed to the service side of the business. I met with LoyaltyOne to learn more about their approach to sustainability and knew it was a good fit based on how they are forging ahead with environmental initiatives. I began a contract job which then led to a full-time position.
What is the coolest part of your job and what's the biggest challenge?
LoyaltyOne empowers its employees and gives them the freedom to try innovative things. There is no fear in failing as long as you work through your variables.
The Corporate Responsibility team has incredible collaborations and I get to work with cool people and an amazing group. It is fascinating to work at a global company which is expanding around the world in places such as the Netherlands, Brazil and US. Across the industry there is the challenge that once you have implemented your programs and they have been vibrant and active for a few years – what's next? You want to keep the program alive, active, relevant and continual engagement but sometimes fatigue can set in. For example, you want to motivate employees to not just recycle that one time for your event but to change their habits and make it a part of their everyday life.
Not to mention, in this industry, if you are a company that is ahead of the curve you are having to define your own path which means little support when it comes to best practices.
What advice would you give to a job seeker looking for meaningful work?
Networking is invaluable.

Coffee chats – Reach out to the people in the industry and as to take them for coffee for an informational interview. Don't position the coffee chat as you are job searching but rather information gathering and getting advice.
Attend networking events – an example is green drinks which is an environmental field meet up in an informal setting.

Update your LinkedIn, it is one of the first places employers will look to see who you are. Have someone review your resume – friend, family, call in the favour!
Be persistent and don't give up.
Be flexible with your career plan. You may need to be willing to take a position at a different level than what you expect but this can get your foot in the door to demonstrate capabilities and management of responsibility.
What can you identify as the biggest opportunity and hurdle in the sector right now?
Since CSR is not a new concept, we have an opportunity to bring CSR professionals together to not just share information but develop strategies and create consistent terms/language. We need to create a way to get everyone on the same page, talking about the same things in the same way.
A hurdle in the industry is that that are a lot of CSR issues and narrowing your focus can be a challenge? Charting a path through the many CSR issues means finding out what your company cares about and what resonates for your C suite, employees, customers, etc.
Identifying the key CSR issues is important for many reasons, one of which is to be able to properly communicate impact. If you spread yourself too thin you'll have a difficult time reporting on the results. You need laser focus to measure and then showcase your positive impact in a meaningful way to your community of stakeholders.

Want more curated content delivered straight to your inbox?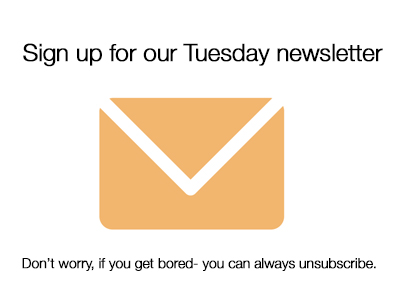 Follow us on twitter @b_meaningful and like us on Facebook