CSR leaders at FedEx, Google and MLSE share an inside look at a typical day
Corporate social responsibility (CSR) programs look different at every company. To some, CSR can refer to their sustainability efforts, investment in community events, employee volunteerism or the management of the corporate foundation. The skills, competencies and qualities needed are as varied as the jobs themselves, but there are common attributes that are applicable across the impact sector. These include: understanding the terminology of business, non-profit, and public policy; having strong technical, communication and interpersonal skills; and being comfortable with change.
To learn more about what a career in CSR is like, we spoke with three CSR professionals at FedEx, Google and MLSE (Maple Leaf Sports and Entertainment). Here's what they had to say about their typical day…  
A typical day as a CSR professional:
SHANE O'CONNOR, COMMUNICATIONS ADVISOR, FEDEX GLOBAL CITIZENSHIP
I'm based at our headquarters in Memphis, TN. A day might start with a conference call at 6am my time with NGO representatives and FedEx team members in Mumbai, India to review a CSR initiative in that market. That call will catch them at the end of their work day. After the call, I may spend a couple hours reviewing and editing grant proposals received from NGOs around the world. That review time could be followed up by a couple phone calls with nonprofit representatives to clarify and bring focus to ongoing or potential collaborative efforts. 

Then, lunch at my desk and a chance to catch up on social media. This is a great time to read-up on what's going on in my field and to connect with others in the same line of work. Sometimes I'll go out and meet for lunch with a person I am mentoring.

After lunch, I may spend some time working on an upcoming presentation. That preparation could be followed up with a conference call with a nonprofit we've worked with for many years, evaluating the outcomes of current initiatives. Then, the rest of the afternoon could be devoted to sending out a large stack of handwritten "thank you" notes to team members who have volunteered their time and expertise in support of our corporate volunteer initiatives. Later that evening, I may close out the day with a late night conference call with my colleagues in the Asia-Pacific region as they get ready to start their day.
DIANE SOLINGER. MANAGER, GOOGLERSGIVE. GOOGLE
The team I manage, GooglersGive, is on a mission to inspire and enable Googlers (our employees) to make an extraordinary impact on themselves and the world through philanthropic actions such as charitable giving and volunteering.

With almost 60,000 employees around the world, we need to ensure that all employees have the same opportunities to support organizations of their choice, so our team focuses on global solutions. Also, since we work in People Operations (Google's human resources department), we also try to address ways to enhance Google's culture, to develop our employees and to create stronger connections between employees and teams.

I don't have a typical day (who does?) but I see my role as helping our team set and execute a strategy which may entail supporting a team member in their day-to-day work, developing my team into leaders, engaging executives and influencers within Google to ensure our work garners attention and meets business goals and to, at the end of the day, make our end-user, the Googlers, happy so that whenever they are inspired to give or volunteer, they can.
MIKE BARTLETT. SENIOR DIRECTOR, CORPORATE RESPONSIBILITY, MLSE & EXECUTIVE DIRECTOR, MLSE FOUNDATION
My role doesn't come with a typical job description. I have the privilege of being involved in a number of different aspects of the business. There's a running joke that I have 4 different business cards depending on the part of the business I am representing on any particular day. I represent MLSE for the work of the Foundation, Sport Development, and on various Boards within the community.

In my job there is no typical day, there's not even one week that looks like the next. Most often, however, I am acting as spokesperson for the community work that we do. The days that I enjoy the most are those when I am out in the community and I can see the positive impact we helped create. That validates the long days.
Any surprises? What part of CSR interests you the most. Let us know in the comments below.

Want more curated content delivered straight to your inbox?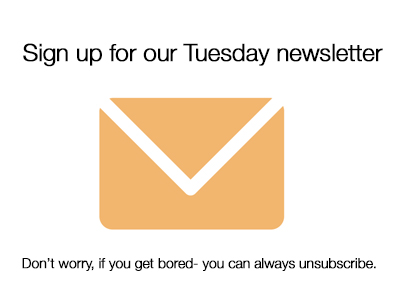 Follow us on twitter @b_meaningful and like us on Facebook