Valery Navarrete. Senior Manager, Office of the President and CEO. YMCA of Greater Toronto
From a policy advisor in the Federal Government, Valery Navarrete wanted to explore other ways of engaging in social change. Looking for opportunities with more direct community impact, Valery moved back to her hometown of Toronto and landed a job at one of the most iconic nonprofit brands, the YMCA. More than a gym, the YMCA  has been helping people not only stay healthy and active, but also change their lives. Meet one woman on the inside of the senior leadership team.
What does your job entail including what a typical day might be like?
Reporting to Medhat Mahdy, the President and CEO of the YMCA of Greater Toronto, my job has a lot of moving parts. With some exceptions, if he's on it, I'm on it, and so my days can include everything from meetings with key partners or funders, to working on projects that aim to seize or respond to emerging trends and opportunities in our communities, or within the social sector. 
Some other areas I'm responsible for include: overseeing the strategic direction of our senior management table, managing some aspects of our organizational development, and working with colleagues to ensure a strategic approach to how Medhat, our senior team, and our Board engage in our externally facing activities.
Can you briefly describe your career path and how you got your current job? 
I spent almost eight years as a policy advisor with the federal government in Ottawa where I had the opportunity to help advance exciting initiatives, mostly in the area of Aboriginal health. I had some tremendously talented colleagues and mentors, and was continuously learning and growing, but at a certain point found myself starting to reflect on paths not taken, and on my desire to engage in social change from a perspective other than the high level systems intervention work I was doing at the time.
One day I had what I can only describe as an "aha moment" when I just suddenly knew that moving back to my hometown of Toronto to pursue community-based work was what I was going to do next. Within about six months I was job hunting in Toronto. I found my current role by way of the career opportunities page on the YMCA of Greater Toronto's website – yes, people really do find jobs that way!
What's the coolest part about your job and what's the biggest challenge?
When I hear stories about how the YMCA has helped a homeless youth get off the street, or how we've helped one of the more than 10,000 people who work out at our health and fitness centres each day to develop a new love of physical activity, I feel so proud of being part of a charity that is having such a tangible impact on people's opportunities not just be to be well, but to really thrive.
Given this, the coolest part of my job is helping to advance our plans to bring more of these kinds of health promoting programs and services to more people. As part of our Strong Start, Great Future vision we're planning to build 10 new YMCA Centres of Community across the GTA. 
Challenge wise, there's a lot of change management in my role, and that's never easy work. It's so important to keep our staff and volunteers inspired and motivated given the boldness of our vision and plans, and bringing people along takes time. I've learned a lot from Medhat in this area. He is very intentional about taking steps to ensure our staff and volunteers feel the connection between the amazing work they're already doing and our plans for growth.
What advice would you give to a job seeker looking for meaningful work?
Know your skill set, and know how to translate it into something relevant to the impact that the organization or sector you're trying to enter into wants to have.
What can you identify as the biggest opportunity in your sector right now?
Organizations that are starting to figure out how to measure and demonstrate impact are going to be real game changers in the social sector over the next little while.
The ability to demonstrate how a program or intervention is impacting the well-being of an individual, group or even whole community over a period of time will open the doors to some exciting new funding and program delivery models. The Y is engaging in some of this work and it's hugely exciting!

Want more curated content delivered straight to your inbox?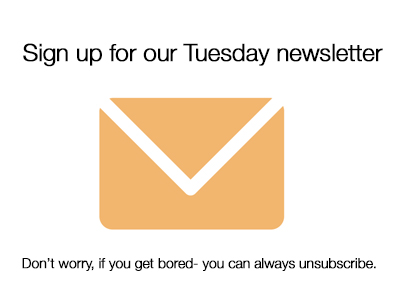 Follow us on twitter @b_meaningful and like us on Facebook