Meet The Interns
Meet the interns from Toronto's Most Meaningful Internships: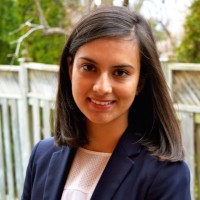 Name: Amna Manzoor
School: Schulich School of Business, York University
Major/Program: Bachelors in Business Administration, Honors
Job Title: Investment Summer Student at Grand Challenges Canada
Briefly explain why you applied to this internship?
As an individual, I am driven to find or become part of solutions that address the social challenges prevalent in our society. As a business student specializing in finance, I found impact investing to be the ideal where I can merge both of these interests. Impact investing considers the triple bottom line. Profit no longer is the sole focus but is merged with how the capital invested will create an impact in the environment and on the society as a whole. At Grand Challenges Canada impact investing has over the years been woven in its business model and through funds and other financing strategies it is enabling global health innovations to be scaled. I applied to the position of Investment Summer Student where I could become part of this market-driven approach that demands measurable results and creation of impact as well as leverages the knowledge and of not-for-profit sector. 
What are you most excited for?
What really excites me is how we are taking corporate finance and commercial strategies used in today's capital markets and tailoring them into financially engineered products that suit the not-for-profit sector. I am excited to be part of the current paradigm shift between corporate finance and the not-for-profit sector.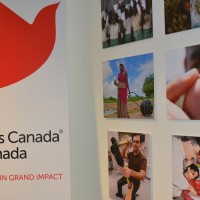 Name: Abdella Abubaker
School: Ryerson or York (to be determined by end of May)
Major/Program: Business or Business/Law
Job Title: Summer Analyst
Briefly explain why you applied to this internship?
This internship will allow me to support social impact efforts while working alongside a team that shares a common mindset of supporting not for profit and business growth. The role provides me with an opportunity to build on my work within Spark Lab – a youth leadership program for Grade Twelve students that immerses youth in social enterprise and entrepreneurship. As I will be entering University this fall, this position further enticed me with the opportunity to both develop and share my skill sets, working within the Centre and alongside it's Sector Partners (BCG, EY, McCarthy Tetrault, Cossette and The Offord Group).
What are you most excited for?
I am thrilled for the opportunity to help support innovative ways to scale an impact oriented organization while bringing awareness to their vision and work. I also look forward to embracing a new work environment.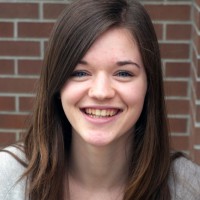 Name: Katie Verigin
Job Title: Solutions Lab Intern
School/Major/Program: I first started university as a business student and took courses at both Bishop's University and UBC. Over the past year, my internship with genomics.entrepreneurship at UBC connected me with researchers, entrepreneurs, educators and mentors who helped me learn about a range of topics from genomics to lean startup methodology and science communications. Next year I will be studying Arts and Sciences and everything in between at Quest University.
Briefly explain why you applied to this internship?
For a while now I have been trying to figure out how to make a positive impact in the world. After being immersed in the entrepreneurship community at UBC, I spent a while convinced that all I had to do was start a social enterprise. Then I found an article titled Don't build a Start-up, Become a Systems Entrepreneur and through that found this internship. It seemed like a perfect opportunity and I knew that I had to apply!
What are you most excited for?
I would say I'm most excited about the opportunity as a whole. I have about a thousand ideas of what is it going to be like and I can't wait to be wrong about all of them!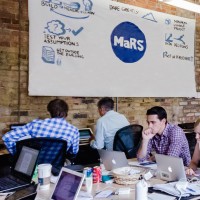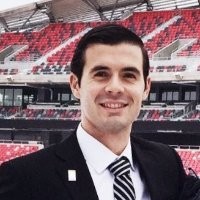 Name: Braeden Szucs
School: University of Ottawa
Major/Program: Masters of Human Kinetics: Specialization in Sports Management
Job Title: MLSE Foundation Fundraising & Events Intern
Briefly explain why you applied to this internship?
I applied for this internship for several reasons. Most importantly being my love for sports and the industry. I reside just outside of the heart of Toronto and I have always had a connection to the various sport properties under the MLSE. It was important to me to be connected to such a predominant brand such as the MLSE. I was also particularly interested in the various community initiatives. I feel as though this organization will give me the opportunity to learn a lot while giving back to the community.
What are you most excited for?
I am very excited to work alongside some very knowledgeable and talented individuals in the field. I am also very excited to work on the Team up Challenge, getting some hands on experience.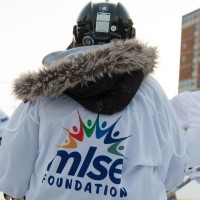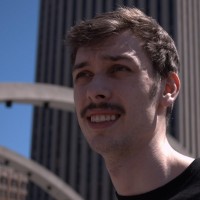 Name: Cole Banning
School: Ryerson University
Major/program: Marketing Management
Job Title: Account Manager Intern
Briefly explain why you applied to this internship? 
As soon as I saw the opportunity to intern at Public, I knew it was the one job I truly wanted. Coming out of school it can be challenging to figure out exactly what is the best path to move forward and where will offer you the best opportunities. Public was everything I had hoped for, somewhere I could really get involved as part of the team while engaging in projects that truly matter and will have a positive impact on our world.
What are you most excited for? 
Public offers so much for me to be excited about. The Account Manager internship allows me a real chance to challenge myself, which is something I really want to do as I entered the workforce. It is definitely not a 'get people coffee' sort of internship. Already just a couple days into the job, I am being given the opportunity to work with some amazing clients. It's exciting to think about the impact I can have on their success, and the resulting impact that will have on the world.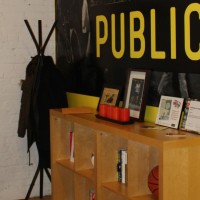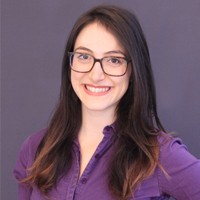 Name: Arlie Millyard
School: University of Toronto
Major/program: Biochemistry and Psychology 
Job Title: Project Coordinator Intern
Briefly explain why you applied to this internship? 
I applied to this internship because in the time when I'm not in school I don't want to just be making money, as is many people's priority – I want to be doing an engaging job producing outcomes that are important to me and to the world.
What are you most excited for? 
I'm most excited to work with the fabulous people who make Summerhill such a great organization.