Careers in fundraising: 5 options to consider
A career in the nonprofit sector is full of options, from working in communications and fundraising to finance and program management. As the primary source of income for nonprofits and charities are donations, careers in fundraising (aka development) are a great career option, as you'll always be in demand and an asset to your organization. Depending on the size and nature of the nonprofit there are various fundraising career options to explore.
But first, some basics:
Almost all jobs in fundraising require a Post Secondary education.
Knowledge and experience with fundraising databases and softwares, most commonly Raiser's Edge software is an asset.
Many senior roles require a certificate in fundraising management, CFRE or a background in a business discipline.
insider tip: fundraising is commonly referred to as development in the nonprofit sector
Careers in fundraising include:
Major Giving
Most commonly, major giving teams focus on fundraising from 'high net worth' individuals. Interpersonal and communication skills are paramount for a career in major giving. To advance in this space, leaders often have a certified fund raising executive (CFRE) certificate and experience with large donations (six figures and above). Donor relations and knowledge of stewardship practices are a must in these roles. But since you are responsible for sourcing and stewarding large donations, this position is often well compensated.
Grants & Proposals
Many nonprofits rely on grants from foundations, institutions and government agencies such as NORAD or USAID. Ideal candidates have superior writing and project management skills as many of the grants require specific requirements and follow ups.
Corporate
A position in the corporate giving team (aka business development) often involves identifying and working with companies interested in supporting your cause. Ideal candidates have a good understanding of cause marketing, corporate social responsibility and corporate sponsorship practices. A background in business or experience working for a private sector company is often viewed as a plus because of the connections you bring and the understanding of the corporate landscape.
Special Events
Many nonprofits rely on events to bring in a good percentage of their revenue. Whether it is an annual golf tournament, a gala or a 10k race, events are important – and the bigger the nonprofit, the bigger the events. Ideal candidates are professionals with event planning skills and high attention to detail and you may find yourself working with volunteers, managing budgets and finding sponsors.
Campaigns
Whether it is an annual giving (a yearly campaign often involving direct mail or online fundraising) or a capital campaign (a time limited effort to raise a significant amount for a specific project or initiative such as renovating a hospital wing) professionals need to have a good understanding of project planning, marketing and communications.
Resources
Associations
Association of Fundraising Professionals 
Certificate Programs
A Sample Career Path Example
Development Assistant
0-2 years relevant work experience
Development Coordinator
Development Associate
Development Officer
Insider Tip: Prior to advancing from Officer, professionals often have a solid record of professional accomplishments, including first hand involvement in closing four and five-figure gifts.
Senior Development Officer
5 years of experience in fundraising
Development Manager
5 or more years of experience at a leadership level
Insider Tip: To advance beyond Manager, a CFRE designation is often required 
Development Director or Director of Philanthropy
7-10 years of experience fundraising and closing six figure deals
 VP Philanthropy 
10 or more years of experience fundraising, closing six figure deals and managing teams

Want more curated content delivered straight to your inbox?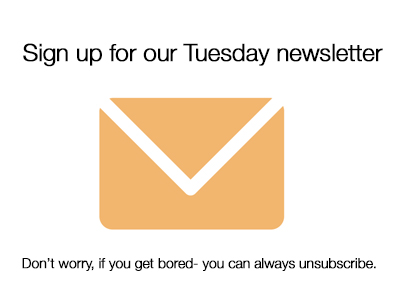 Follow us on twitter @b_meaningful and like us on Facebook