Blair Smith. Marketing Manager. Evergreen Canada
In addition to demonstrating your passion, the message of developing your skill-set is one that we continue to emphasize at Bmeaningful. Like the sports analogy "there's no I in team", Blair Smith's career story and advice reminds us that as top talent, the key to success is focusing on the team you want to join, not just yourself. From MBA to social enterprise, read on to learn more about Blair's role at Evergreen.
What does your job entail including what a typical day might be like?
I lead the digital marketing team at Evergreen and am responsible for delivering marketing communications that engages the audience who've made a connection with us. I also collaborate with our wonderful corporate partners on cause marketing campaigns that leverage our work together.
It sounds cliche, but there's truly no typical day. What's typical is the mix of meetings, consulting with my cross-functional team members, some marketing planning/analysis and managing different communications activities for both Evergreen (a national not-for-profit) and Evergreen Brick Works (a sustainable social enterprise in Toronto); which includes website, SEM, content and social media. I enjoy the range of that Evergreen offers because no two marketing communications activities are really alike.
Can you briefly describe your career path and how you got your current job?  
My career started by selling people; in a good way. I was an account manager in professional services. A few years in I realized I wanted something else. I had a marketing and communications "itch" that I needed to scratch. So I got a job in client service at an advertising agency in Ottawa, which was great as I started to find my path! I moved to Sydney, Australia to complete an MBA and then came back to Toronto where I started in marketing management. I spent a number of years doing brand management in consumer goods. Then moved to travel/tourism for a couple of years to get more immersed in digital marketing and communications. Now I'm at Evergreen (and Evergreen Brickworks) in the not-for-profit space where I'm leading our digital work and helping shape the marketing and communications direction of this growing organization, which is pretty exciting!
I got this job by writing an amazing cover letter and tailoring my resume for the role, and then showcasing my understanding of their needs and sharing how I could deliver against them through the interview process.
What's the coolest part about your job and what's the biggest challenge? 
The coolest part is the sheer variety of amazing programs and projects that Evergreen delivers; which cover urban sustainability issues from food to nature to infrastructure to water. Marketing the good work we do in collaboration with our partners and volunteers to create greener, healthier cities is inspiring. It's great to see results in "my own backyard" so to speak.
The biggest challenge is how to bring all these different messages to market in a clear way to the right audience to get them to engage with us in the way we'd like them to.
What advice would you give to a job seeker? 
It's not about you, it's about them. I see so many cover letters and resumes peppered with "I", "I', "I". First, you need to showcase your understanding of the main job requirements and then explain how you can deliver against them. This is critical when you're asked for a cover letter. And be yourself. People will be able to tell when you're faking it.
What can you identify as the biggest opportunity in your sector right now?
Visual storytelling. A picture can speak a thousand words. YouTube is the 2nd biggest search engine in the world. Infographics are everywhere. You don't need huge budgets to do this. Explore what assets you have (trust me, you'll have more than you think) and think creatively about how you can create content out of them.
What's your favourite interview question?
What media/websites do you follow? It's not one that people often prepare for so you can get a bit of insight into what somebody is really interested in. It's a bit different than favourite brands or campaigns which is also good, but asked quite a lot.
Like what he has to say? Follow Blair on twitter

Want more curated content delivered straight to your inbox?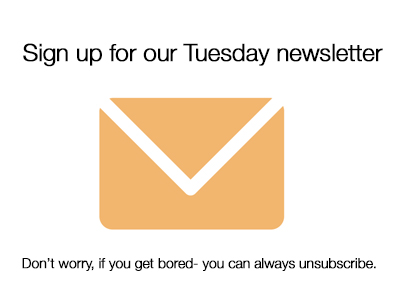 Follow us on twitter @b_meaningful and like us on Facebook