Andrew Hall. Co-founder. Mealshare.
One of the most exciting things about working in the impact economy is seeing the rise of cool social enterprises like Mealshare, taking the buy one give one model to the culinary world. Andrew Hall is the co-founder and co-mastermind behind this budding West Coast based organization. From consultant to social entrepreneur, Andrew shows us how you can use your business skills for good and reminds us of the power of taking a chance. Read on to learn more about Andrew and Mealshare.
What does your job entail including what a typical day might be like?  
As a co-founder of a small business, my job is extremely broad. I have to be able to work on almost any aspect of our business, and every day is very different. In a typical week, I'll cover all of these areas and more: Designing materials for partner restaurants, billing clients, building quarterly and annual strategy, checking in with restaurant partners, managing interns, working on our website, and sending a whole lot of emails to my Co-Founder and employees!
Can you briefly describe your career path and how you got your impact job? 
I graduated from the University of Victoria with a BCom specializing in Entrepreneurship. Through that degree I'd completed co-op positions with the Greater Victoria Chamber of Commerce, and Landsure – a BC Government Subsidiary. I completed some full-time volunteering engagements over the next 6 months, before beginning a career in consulting with Deloitte. After about a year of consulting, my co-founder and I were feeling fortunate for the big company jobs, but also unfulfilled in a way. We wanted to have more impact on the world and have some freedom to built something around us. We started Mealshare on the side during my last 6 months with Deloitte, and then began a transition away from consulting! I've been full-time with Mealshare for about a year now.
What's the coolest part about your job and what's the biggest challenge? 
The coolest part of my job and the greatest challenge are one and the same. As a young entrepreneur running a new company that's quite unique and different, we get to make big decisions every day about company direction. It's amazing that we have the freedom and are learning so much! We love it! But at the same time, it's a big challenge; we do have some support from our Boards, but at the end of the day it's really up to us to make game changing decisions – for better or for worse!
What advice would you give to a job seeker looking for social impact work? 
For us, the top things we're looking for are genuine interest in the cause, ability to execute independently, a willingness to work hard and fit with our culture. We've received lots of job applications that are just generic resumes, and unfortunately that really doesn't show us any of those traits very well! Take the time to create a proper application and prove you care.
What can you identify as the biggest opportunity in your sector right now? 
We're working on social issues, but in particular we're working in social enterprise, which I believe will be one of the greatest corporate shifts of our generation as critical social and environmental factors come to head. The old method of doing business is aging, and social enterprise and responsible business are on a rise that I don't see fading. Gaining experience in social enterprise is right up there with other leading trends of the next decade. One of the most exciting thing is that the path isn't decided yet – working in this sector presents lots of room for innovation and the ability to help shape an industry.

Want more curated content delivered straight to your inbox?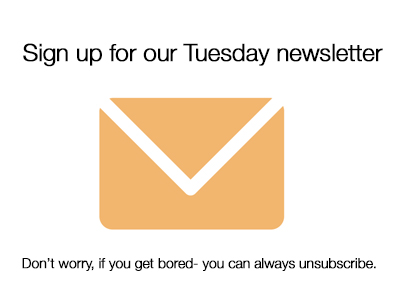 Follow us on twitter @b_meaningful and like us on Facebook